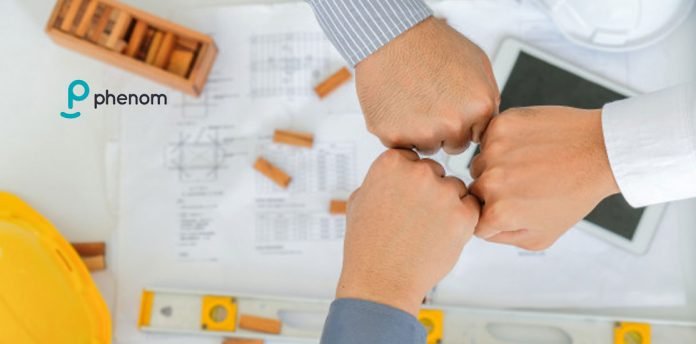 Phenom, the global leader in Talent Experience Management (TXM), today announced its acquisition of My Ally, an AI-based HR technology company. Known for its expertise in automation, My Ally reinforces Phenom's ability to deliver an intelligent, omni-channel interview scheduling experience. The acquisition comes just eight months following Phenom's $30 million Series C funding round.
"With Phenom's first acquisition, we are executing on our growth strategy of constant innovation, enabling organizations to deliver the world's best talent experiences," said Mahe Bayireddi, CEO and co-founder at Phenom. "My Ally has proven that its strong automation technology can scale to provide enterprise-level solutions, and their curious, energetic culture fits well with our own. We welcome My Ally, their employees, and their customers to the Phenom family."
In today's talent acquisition environment, recruiters have never been more shorthanded with so many jobs to fill. They are too often occupied with time-consuming administrative tasks such as scheduling—with 56% of recruiters spending more than a full working day scheduling interviews for a vacancy*. My Ally automates email-based interview scheduling, which complements Phenom's corresponding functionality in chatbot, email, and SMS—reducing recruiters' time spent manually coordinating with candidates and hiring managers.
"Phenom continues to relentlessly deliver the most advanced AI and automation for HR technology, and this acquisition is a reflection of that," said Tim Guleri, managing partner at Sierra Ventures. "This deal is made possible by Phenom's growth and the global demand for talent experience management. My Ally is an excellent addition and generates significant momentum for the next phase of Phenom."
My Ally automates the scheduling of over 20,000 interviews per month, leading to a significant dataset of interactions and learnings. These insights—along with My Ally's automation software—will link to billions of interactions in the TXM platform, refining Phenom AI's precision and efficiency in interview scheduling.
"Phenom accounts for every step along the talent experience journey," said Deepti Yenireddy, CEO and founder at My Ally. "By joining forces with Phenom, we are poised to take our automation technology to the next level. Customers will be blown away by how productive they can be with a single, comprehensive platform."
For more such Updates Log on to www.hrtechcube.com