PeopleStrong today announced that a Singapore-based IT recruitment specialist will be coming onboard their PeopleStrong Alt system.
As a part of the agreement, PeopleStrong will execute Alt Recruit, their cutting-edge Application Tracking System for Ikigai Enablers Singapore recruitment operations.
Sriram Iyer, CEO and Founder of Ikigai Enablers said that "We are entering the 'Experience' economy where the focus is to develop the 'right experience' for the candidates. The only method to effectively engage with candidates better is by leveraging technology. And PeopleStrong Alt Recruit's superior functionalities can help us in better engaging with candidates at all stages of the process. Alt Recruit will help us with data insights that will enable faster turnaround and seamless experience for customers and candidates. Speed is the name of the game now and a smart Applicant Tracking System can enable us to provide that competitive edge."
PeopleStrong Alt Recruit is a unified, intuitive, and the intelligent recruitment technology platform that offers a configurable workflow design that helps in automating & digitizing their end-to-end recruitment processes beginning from the job description (JD) to joining. This involves key processes like ready-to-use job templates, one-click job posting, intelligent skill recommendations, unified sourcing, conducting best-in-class assessments, instant candidate match-making, candidate-centric processes such as IVR & video interviewing for screening & shortlisting, digital offer approvals & roll-outs, configurable salary fitment calculations, pre-joining documentation & ensuring seamless joining of candidates.
For more HRTech news, Log on to www.hrtechcube.com
---
ABOUT THE AUTHOR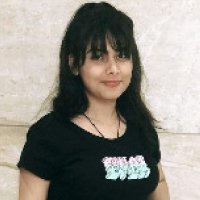 Tanvi Tirthani
Content Contributor, Martech Cube
Tanvi Tirthani is a content writer and strategist with a special foray into technology. She has been a keen researcher in the tech domain and is responsible for strategizing the social media scripts to optimise the collateral creation process.