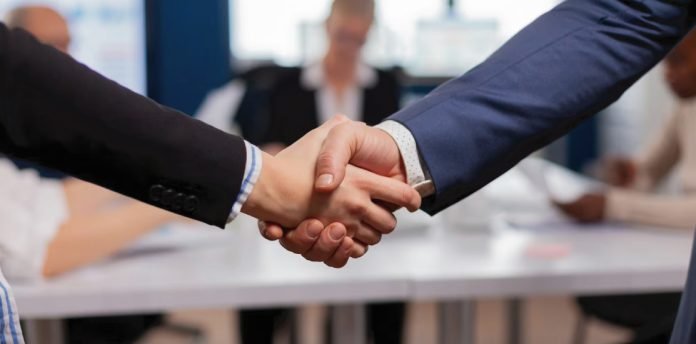 Paychex, Inc., a leading provider of integrated human capital management software solutions for human resources, payroll, benefits, and insurance services, has won a bronze Stevie® Award for the company's Employee Retention Tax Credit (ERTC) Service. A panel of judges selected the Paychex ERTC Service, which helps eligible businesses retroactively identify tax credits and file amended returns based on wages paid in 2020 and 2021, within the Most Valuable Response by a Business Development Team During the Pandemic category. This recognition marks the company's seventh consecutive year as a Stevie Award winner.
Presented annually, this year's Stevie Awards competition received more than 2,300 nominations from organizations in 49 nations of all sizes and industries. Winners were evaluated and determined by the average scores of more than 170 professionals worldwide on eight specialized judging committees.
"It's an honor to receive a Stevie Award for the positive impact our ERTC Service is having on American businesses that are still recovering from the challenges presented by the COVID-19 pandemic," said John Gibson, president and CEO of Paychex. "Through this service, eligible Paychex customers have received significant funding that is directly going back into the bank accounts of each business— relief that is vital as businesses deal with inflationary pressures. Paychex will continue to advocate for the business community and offer solutions that help meet the needs of our customers."
Paychex ERTC Service was introduced in June 2021 to help businesses retroactively identify the tax credits available to them for qualified wages and health plan expenses paid on behalf of employees in 2020 and 2021. An employer may be eligible for ERTC (1) if business operations were partially or fully suspended under government orders, or (2) if a business experienced a significant decline in gross receipts, or (3) if the business is considered a Recovery Startup Business. Due to the complexity of the program, which was part of the Coronavirus Aid, Relief, and Economic Security (CARES) Act, Paychex recognized that many business owners were struggling to understand if they qualified for the credit or were unaware of the federal program.
The Paychex ERTC Service offers customers access to a specially trained service representative to help review general conditions necessary to qualify, create a report documenting calculations, and assist in preparing and filing amended returns to claim credits on already-paid wages while leveraging the Paychex Flex® technology to streamline and automate the process. To date, the company has helped over 50,000 customers apply for billions in total tax credits.
"The nominations we received for the 2023 competition illustrate that business development, customer service, and sales professionals worldwide, in all sorts of organizations, have continued to innovate, thrive, and meet customer expectations," said Stevie Awards president Maggie Miller. "The judges have recognized and rewarded their achievements, and we join them in applauding this year's winners for their continued success."
Details about the Stevie Awards for Sales & Customer Service and the list of winners in all categories are available at www.StevieAwards.com/Sales
Discover the full potential of your Hrtech strategy with our comprehensive Hrtech News and Hrtech Interviews.