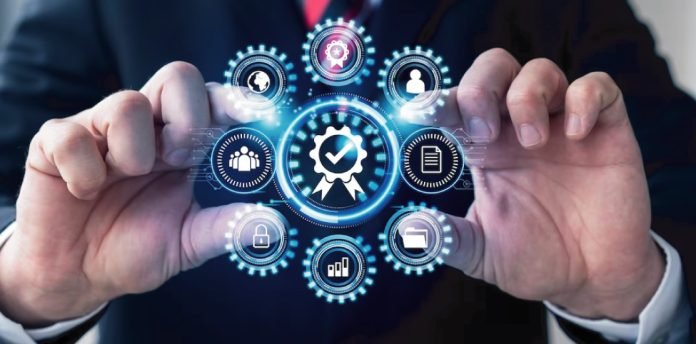 Oyster®, the employment platform to hire, pay, and care for global teams, today announced an expansion of its executive leadership team. Sam Schofield has been appointed Oyster's first Chief Revenue Officer, and Leah Belsky will join the company's Board of Directors. Schofield and Belsky will expand Oyster's go-to-market capabilities and guide business strategy as the company powers employee-centric, distributed workforces around the world.
"We're building a comprehensive future of work platform for distributed teams with employee centricity at the heart of everything," said Tony Jamous, co-founder and CEO of Oyster. "Work has the potential to transform into an altogether more human, better supported, and more globally accessible experience for all. We're proud to welcome Sam and Leah to Oyster, and strongly believe in their ability to help us expand our growth and move upmarket, as we help companies tap into talent everywhere."
Oyster's first Chief Revenue Officer, Sam Schofield joins from education and digital transformation platform Udacity, where he held the same position. Schofield was responsible for all institutional revenue-generation activities, commercial partnerships, and customer success worldwide across Udacity's Enterprise and Government teams globally.
"Global, diverse, and thoughtful hiring is a competitive advantage in today's economic climate. Oyster is the gold standard of leveraging a distributed workplace to drive positive business outcomes," said Schofield. "I'm proud to join a company that has built—and helps others build—a truly employee-centric organization. It's a proven strategy for growing companies, and there is a significant opportunity to maximize expansion; increase average deal size; and scale product-led growth with a process-driven, structured go-to-market model."
Leah Belsky joins Oyster's board after 20 years building high growth public and private tech companies in the talent and education spaces, and working in international development at the World Bank. She currently serves as Chief Revenue Officer at Coursera, where she drives the P&L of Coursera's business segments across the consumer and enterprise portfolio and over $500M in revenue. Before that, Belsky seeded and scaled Coursera's enterprise business from $1M-$150M, driving the company through a 2021 IPO. She's been recognized by Fortune's "40 Under 40" and Inc. Magazine's "15 Top Emerging Executives to Follow."
"Oyster is creating a world where people can succeed on the merit of their skills and ambition, rather than their location," said Belsky. "I've spent my career enabling global access to education and opportunity – but education can only get individuals so far, if they can't access jobs. Oyster is building an essential layer of the post-Covid talent ecosystem, enabling companies to access the best global talent and ensure distributed workers are retained and thriving."
Schofield's and Belsky's respective additions to the leadership team and Board follow a momentous year for Oyster. In 2022, the company announced $150 million in Series C funding at a $1 billion-plus valuation. The funding established Oyster as a unicorn less than two years after launch, and as one of the few B Corporations (certification pending) to achieve the milestone.
Discover the full potential of your Hrtech strategy with our comprehensive Hrtech News and Hrtech Interviews.