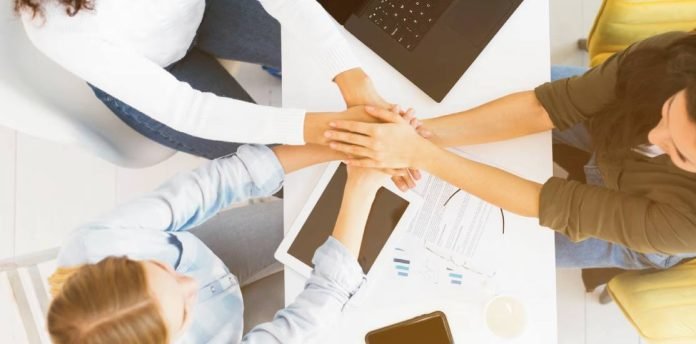 Maximus (NYSE: MMS), a leading employer and provider of government services worldwide, today announced it has been named to the 2023 Best Employers for Diversity List by climbing 207 spots to #13. The list is compiled annually by Forbes, which researched and reviewed each company's Diversity, Equity, and Inclusion (DE&I) best practices and conducted anonymous employee surveys.
"Our commitment to diversity, equity, and inclusion is fundamental to who we are as a company, which is reflected by our mission of Moving People Forward," said Bruce Caswell, President and Chief Executive Officer. "Maximus' DE&I story is a journey, not a destination. We're taking steps to integrate DE&I into the important work we do each day, making it part of and strengthening the fabric of our company."
The company's commitment to DE&I is highlighted by the addition of Dr. Arvenita Washington Cherry, who joined Maximus to lead DE&I and serves as President and Chairperson of the Maximus Foundation. Under Dr. Cherry's leadership, Maximus developed and implemented a comprehensive DE&I strategy through a wave of new initiatives, including conducting employee listening sessions and developing company-wide unconscious bias training and assessment for people managers.
"DE&I includes everyone, and we must commit to lifelong learning and developing authentic relationships across differences to be successful," said Dr. Arvenita Washington Cherry, Vice President, Diversity, Equity, and Inclusion. "We'll continue investing in our employees and communities because we understand that our strength lies in our differences and our desire to have an equitable and inclusive workplace."
After hearing from our employees, Maximus also launched six Employee Resource Groups (ERGs) in a year. With more than 4,200 members across the ERGs, this employee-led network demonstrates we are listening to and investing in our workforce by building intentional communications channels through regular meetings, community conversations, and collaborative cross-ERG events.
"We've made diversity a priority at Maximus," said Michelle Link, Chief Human Resources Officer. "This ranking and DE&I favorability scores that rose to 79% on our 2022 employee engagement survey are indications that we're making progress. We know we have more to do and believe that our DE&I initiatives are helping us move in the right direction."
Forbes partnered with market research firm Statista to create the sixth annual list of America's Best Employers for Diversity. To determine the rankings, Statista surveyed more than 45,000 Americans working for businesses with at least 1,000 employees. Participants were asked to anonymously rate their organizations based on criteria such as age, gender, ethnicity, disability, and LGBTQIA+ equality, as well as general diversity.
Discover the full potential of your Hrtech strategy with our comprehensive Hrtech News and Hrtech Interviews.