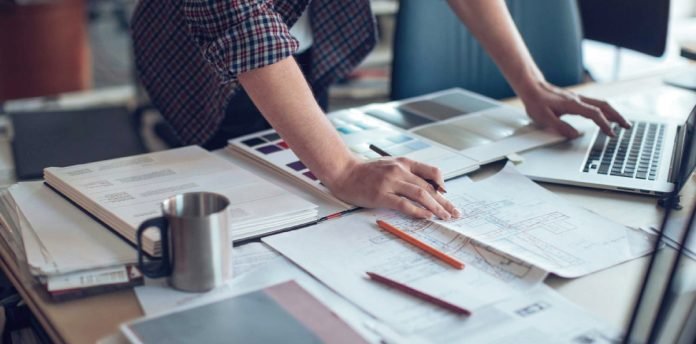 Managing teams has never been an easy task. Determining the best leadership methods for enterprise divisions and diverse employee groups requires multiple approaches to address individual distinct needs. Managing today has been further compounded by the need to manage remote and hybrid workers, whose relationships with their employers can be somewhat muted by the physical isolation associated with at-home work.
But one of the biggest obstacles when it comes to navigating various management approaches may be the need to manage different generations of workers at the same time.
Did you know that there are currently five different generations in the workforce, each with its own strengths, challenges, and motivations? Overlaps and exceptions exist, of course, but there are definite broad cultural differences between the different eras of work. What might be an appropriate motivator for a Gen Z employee will generally leave a Baby Boomer cold—and vice versa.
What They Have in Common
Before we wade into the nuances of these workers as distinct groups, it's important, to begin with, an understanding of their similarities. What ideals do they share?
Work/Life Balance – One thing to keep in mind as a manager is the amount of time employers ask of their employees. At a standard 40 hours a week plus commute time, managers control how people will spend more than a third of their waking lives. "Work/life balance" might mean "time with friends" to a younger employee and "taking care of family/maintaining regular health visits" to an older one. But achieving that balance is important to both. Organizations that make it easier for workers to have more control and balance in their personal and professional lives can build not only a healthier workforce but a more loyal and productive one.
Stability – Remember, while work can be energizing and pleasant, most people work because they simply have to. Though it can be easy to dismiss disengagement as "they just don't want to work," the truth is that most workers must work as a matter of survival. Whether it be paying their bills, affording the latest new mobile phone, or feeding their family, your organization is the conduit that allows workers to afford the type of life they want to or even must live. People in general want to succeed, fit in, and achieve stability in their lives.
Feeling Appreciated – Most people want to feel like part of the team—and they want to feel heard. While not everyone is willing to put in the extra effort to get there, most want to be the best that they can be. But if their organization has poor communication or a punitive management style, even the most ambitious employee can become disengaged.
Who Are They?
Previous eras didn't employ nearly as large an age span as exists in the modern workplace. This is due to both economic hardship (investments lost in economic turbulence have led many retirement-age people to return to the workforce) and advances in medical technology keeping the average person healthy enough to work into older ages. Here is a breakdown of the five generations of people actively working and some of the broad generalizations that make them distinct.
Silent Generation (born 1928–1945)
Oldest workers currently in the labor pool

Favor traditional motivators, which include affording bills, investing, and saving for a family

Most likely to make occupation part of their identity
Baby Boomers (born 1946–1964)
Currently occupy the bulk of manager and executive positions

Once the rebellious "hippie" generation, now seems to have mostly accepted standard social roles

Ambitious and hard-working
Generation X (born 1965–1984)
First digital natives to grow up with broad use of computer technology

Independent, hard-working, and creative

More likely to maintain a slight distrust of authority
Millennials (born 1985–2000)
Seen as less loyal and more likely to jump companies for new opportunities

Prone to "quiet quitting," opting to put in the minimum to avoid being terminated

More likely to postpone "settling down," such as home ownership, marriage, and family (for both social and financial reasons)
Gen Z/Zoomers (born 2000s)
First generation born into a post-internet world

Still very young and forming their reputation in the workplace; the oldest Zoomers are only now college graduation age

Far more likely to research companies before considering employment
There are always exceptions to classification, and you'll surely find people who defy the reputations of their generations, but one thing is clear, management styles have to be adapted to individuals across a broader set of motivators and incorporate features that each will find valuable. Classic motivators such as the opportunity to receive promotions, higher pay and benefits, and loyalty can still be quite useful for some individuals – across the generations but the pay is not the only way employers can meet the needs of their teams. 
With more diversity in the workforce, motivation is a bit more complicated. Make sure you are considering how you will support the unique needs of each employee beyond pay – flexibility and control in work hours, additional or fewer shifts, projects they work on, ability to rapidly advance, access to mentors, or other "benefits". Some workers may simply need more regular feedback in order to perform at their best.  
A one-size-fits-all will not work for employers.
Investing in what matters to each individual can be challenging but ultimately will show employees from every generation they are valued.
Maintaining transparency and building trust will go a long way toward getting them engaged in their work. Their common interests in communication and emerging technologies are a massive advantage to any organization looking to remain competitive; creating a strong company culture to keep them inspired is well worth the benefits they bring to the table.
Supervise Everyone More Easily with Modern Workforce Management
Even in a digital world, a surprising number of organizations still run their companies with manual processes or legacy HR and payroll platforms. Not only are these methods more prone to error and security breaches, but they are outdated when compared to the slick consumer-grade applications workers use daily for social media, banking, shopping, and entertainment. In a world where much of real life is managed quite smoothly online, it makes little sense to continue operating our companies with manual systems and barriers to productivity.
Consider the following1:
83% of frontline workers do not have a corporate email address

45% have no access to a company intranet that allows for HR contact

78% of prospective employees say an organization's technology choices would affect their decision to work with it

Seeking workarounds to improve workplace communications, many turn to off-book, third-party applications such as Facebook Messenger, personal text messaging, or WhatsApp—all of which are incredibly insecure channels to use for sharing company information
1 Steve Tonks, A Plan For All Seasons; The HR Director Magazine, January 2022, pp.32-33
By 2025, Millennials and Gen Z will make up two-thirds of all workers. Born and raised digital natives, with high expectations of their company's technology choices. Gen X, while not raised with tablets and smartphones, was raised with personal computers (and later, the internet) and is generally quite comfortable with new technologies. Even many of the Silent Generation have adopted smartphones and mobile apps and are inclined to use them daily.
Modern workforce management allows for the new class of capabilities needed to support your teams. Two-way communication ensures that not only are teams connected with one another but workers are heard. Stored employee data can be used to create better, more flexible shift scheduling, providing better work/life balance. Digital access to time-off requests, clocking in and out, schedule management, task management, and training materials keep workers engaged no matter what roles they are performing. 
Every employee has a voice to be heard, regardless of age and experience. Ensuring they're listened to can make all the difference between having a disjointed, apathetic workforce or a satisfied, well-coordinated team working to its fullest potential. The ultimate answer for any manager is modern workforce management, the digital solutions that enable companies to keep workers in contact, engaged, and motivated—no matter their individual motivations.
For more such Updates Log on to www.hrtechcube.com
ABOUT THE AUTHOR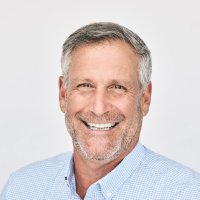 Mike Morini

CEO & WorkForce Software
Mike is a 30-year software veteran experienced in growing and scaling enterprise software companies. His leadership style is focused on the 3C's: culture, customers, and community. He is an investor and board member at Indiggo and Piñata. He is also the northeast tournament chair at Els for Autism.
Companies often don't have the experience or know-how to drive global expansion and growth. As an experienced executive and entrepreneur, Mike knows how to take small, medium, and large companies to the next level by optimizing their infrastructure and personnel.