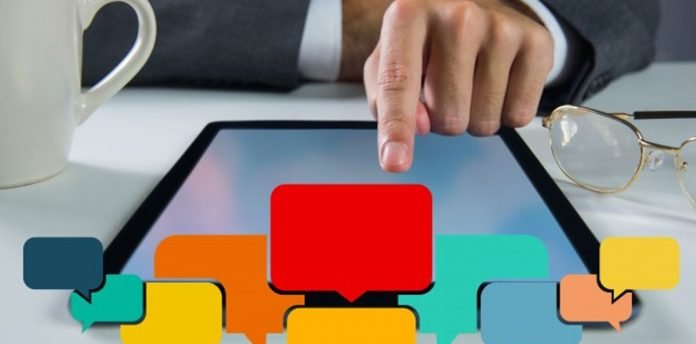 Employees Increasingly are looking for feedback from their mentors and managers. It's pivotal to make employee feedback a crucial part of a strengthened employee experience culture!
Any chef will know the value of tasting their creations during the cooking process. As they add each ingredient, they check to see if the balance of flavours is right, if the consistency is appealing, if there is anything missing. Failure to monitor how the dish is taking shape can result in disaster, with an end product that is at best disappointing, at worst inedible.
Feedback for employees performs the same role as this tasting. Knowing what you are doing well and what could be improved are essential parts of how you hone your skills and ensure you deliver the best results possible. Working without this knowledge, is like working in bubble, separated from the thoughts and feelings of others, unsure of whether your efforts are hitting the mark.
Feedback is in demand
Most employees want to know this information, even if it can be hard to hear sometimes. More than three quarters believe that feedback is valuable and nearly 60% would like it on a daily or weekly basis. Less than one in 10 employees say they would not like to work in company that has a culture which embraces feedback. It is clearly important to employees, but what do they want to get out of it?
Why is feedback important to employees?
If organisations are going to make feedback as useful as possible, it is important that they understand why employees want it.
Knowing why employees value it and what they find is the most beneficial aspect of it, will shape how feedback is provided, how often it is given and who passes it on.
To better understand the benefits of feedback, we surveyed 2,000 employees in the UK working in organisations with 50 employees or more. The results were very enlightening and reveal how effective feedback can boost crucial areas of people management.
The top five aspects of feedback that employees found the most useful were:
Helps me to understand how to produce better work (47%)
Helps me to develop my skills (39%)
Helps me to improve self-awareness (38%)
Allows me to be recognised for my work (38%)
Helps me know which areas I need to improve (36%)
While there were only marginal differences between what men and women found useful, there were marked differences between the various generations in the workplace.
Only 9% of respondents felt there was no benefit to receiving feedback at all, showing how valuable most employees find it. It is particularly important to younger employees. Only 5% of those aged under 35 felt it didn't help them at all.
What do generation Z want from feedback?
The youngest employees in the workplace, those aged 18 to 24, who are just beginning their careers, mainly want feedback that helps them to understand how to produce better work. 53% picked this as an important element, as opposed to just 39% of those aged 55 and over.
Development is key to this age group. They want feedback to help them improve their skill set and identify which areas they need to work on to aid their career progression. Employers need to appreciate that this is want their youngest employees want to get out of feedback. Closely aligning any feedback with learning and development objectives will ensure these employees have access to the most appropriate training to help them progress.
What do older employees want from feedback?
Employees who are 55 and over, who have had more than 30 years' experience in the workplace, want something very different to their younger colleagues. They are more likely to have confidence in their own abilities and understand what it takes to produce their best work. For these employees, the most beneficial aspect is being recognised for their efforts and the value they bring to an organisation. These employees want validation from their peers and leaders that they are making a difference, and this is being noticed.
Employers need to understand that recognising these employees is vital to keep them engaged and motivated. There is the potential for older employees to get overlooked but this would be a serious error when they have so much experience they can offer their organisation and their colleagues. There are more than 1.3 million people in the UK now working past the age of 65 and this figure is climbing rapidly. This age group is not leaving the workforce anytime soon so their needs must be considered by senior leaders, managers, and HR.
How to get feedback right
The results of our survey show just how important it is to get feedback right. Here are some tips on how you can do this effectively:
Make feedback an integral part of the organisation's culture, something that everyone is encouraged to do at every level and that becomes a natural part of the working day.
Don't treat all employees the same – consider what stage their career is at within the business and what their priorities around feedback are likely to be.
Involve employees in the conversation – ask them what matters to them most so you know what their priorities are and can meet their development needs.

Ensure there is a clear link in the organisation between feedback and training – it's vital that employees have the opportunity to work on any skills gaps identified in their feedback.

Feedback should be part of a continuous performance management approach, forming part of any ongoing conversations. To make this as seamless and simple as possible, choose an online tool where feedback can be given quickly and easily, and can be added to reviews or check-ins.
There is no doubt that employees want and value feedback. It must be a priority for HR to make this happen and ensure employees get the benefits out of the process that they value the most.
For more such Updates Log on to www.hrtechcube.com
---
ABOUT THE AUTHOR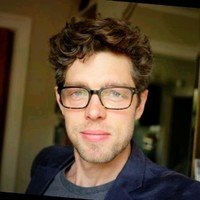 Roly Walter
Founder of Appraisd
Roly launched online performance management system Appraisd in 2012. Since then it has been adopted by close to 300 businesses and is used by tens of thousands of employees around the world. Roly began his career as a Business Analyst at Goldman Sachs designing global online HR tools. It was this experience that inspired him to design and launch Appraisd.