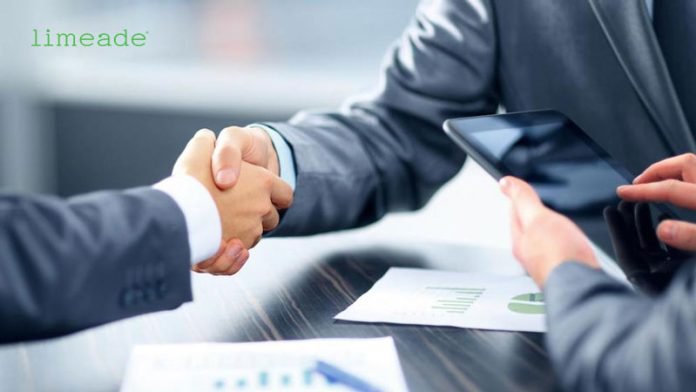 Today employee engagement company Limeade announced the acquisition of Sitrion and its employee experience solution Sitrion ONE – an end-to-end offering that revolutionizes employee communications and workflows with one simple, personalized mobile app. This expands the Limeade global customer footprint and adds new European, Canadian and U.S. presences.By combining the ONE award-winning communications technology with the Limeade platform for well-being, employee engagement, inclusion and social recognition, Limeade is poised to improve the employee experience globally. This reinforces the Limeade commitment of building great companies by improving employee well-being and strengthening workplace culture hrtech news.
"From their very first minute on the job, every employee should feel an authentic human commitment from their company, their teams and their managers. This helps employees be their best and connect to a sense of purpose, which drives better business results," said Henry Albrecht, Limeade CEO. "The power of ONE improves our ability to reach, connect and inspire every employee every day. I am excited to work with this team to make work better for all."
The ONE app, designed to mobilize global enterprise workforces, allows companies to reach every employee, including deskless and field-based employees who don't have access to a corporate email address. It also allows employees to reach each other and share real-time feedback, ideas and more with their companies. It connects seamlessly with technology ecosystems like Microsoft, SAP, Workday and Oracle.
"The employee experience will never be the same. Our mission to make work better is blending seamlessly into the Limeade mission – build great companies and improve well-being in the world," said Daniel Kraft, Sitrion CEO. "We see endless potential to weave our companies and technologies together in beautiful ways that customers and employees love."
"Great companies demand technology to create an employee experience that builds culture and commitment, versus detracting from it," said Lee Rossini, Limeade VP product and marketing. "Limeade is pioneering a more human-centric employee experience."
About Limeade
Limeade is an employee engagement company that builds great places to work by improving well-being and strengthening workplace culture. Limeade integrates well-being, engagement, inclusion, social recognition and communication software into one seamless experience that brings workplace culture to life and inspires a strong connection between employees and companies. With Limeade, employees reconnect to what motivates them at work, which boosts engagement and gives companies the business results they want. Recognized for its own award-winning culture, Limeade is helping the world's best companies change the way they work. To learn more, visit www.limeade.com.