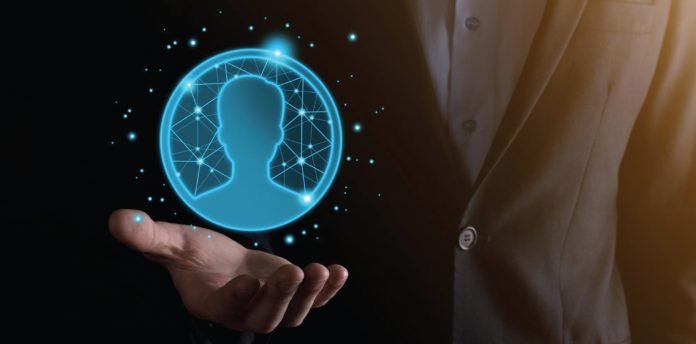 Workhuman®, the company revolutionizing how employees celebrate, connect with, and appreciate each other in the workplace, announces today that renowned industry leader and multiple award-winner, KeyAnna Schmiedl, has joined its leadership team in the role of Chief Human Experience Officer. In this capacity, Schmiedl will guide all of the organization's human experience strategy, including talent, total rewards, learning and development, culture and employee experience, organizational design, corporate social responsibility, and DEI initiatives to build a culture of recognition and belonging fundamental to an unparalleled human-first workplace.
Schmiedl brings a wealth of experience and passion to the role; her career includes leadership roles at Mozilla, Wayfair, and Santander, earning recognition from Fortune, Forbes, The Human Rights Campaign and the Boston Business Journal for her outspoken commitment to diversity, equity and belonging.
"KeyAnna's demonstrated ability to assess complex work structures for opportunities to grow, develop and inspire a diverse and engaged workforce is unparalleled," said Eric Mosley, Workhuman co-founder and CEO. "She joins us as a longtime Workhuman advocate and friend, having attended and even spoken at our past Workhuman Live conferences. KeyAnna joining our team is a natural fit and we look forward to navigating the next steps of Workhuman's evolution with her guidance."
Schmiedl has a proven track record of building strategies and leading transformational organization change. As Vice-President of Social and Environmental Impact at Mozilla, she helped the business to significantly improve its environmental and sustainability performance. Prior to Mozilla, she built and inculcated a multi-functional, enterprise-wide DEIB and Culture team at Wayfair to support and celebrate more than 20,000 humans in her capacity as Global Head of Culture & Inclusion.
"I have loved Workhuman since my first interaction with the company, and I couldn't be more thrilled to join as Chief Human Experience Officer," said Schmiedl. "Workhuman's mission aligns so strongly with my own values and passion – to make work more human for every person on the planet. To do this while working alongside an outstanding collective of people just adds to my excitement for the journey ahead."
Recognizing employees helps to retain talent and keep teams connected. From peer-to-peer recognition to team awards, Workhuman's Social Recognition solution empowers employees to thank anyone in the organization from anywhere. Not only does Social Recognition amplify the voice of every employee in the organization, but it also works to mitigate unconscious bias using the industry's first and only AI-driven coaching tool to help create more inclusion, encouraging a thoughtful and welcoming culture.
To learn more about Workhuman's mission and lean how employee recognition can create more human workplaces, please visit www.workhuman.com.
Discover the full potential of your Hrtech strategy with our comprehensive Hrtech News and Hrtech Interviews.
Want to Contribute? CLICK HERE To Submit Your Guest Post and Join Our Community of Writers!!!