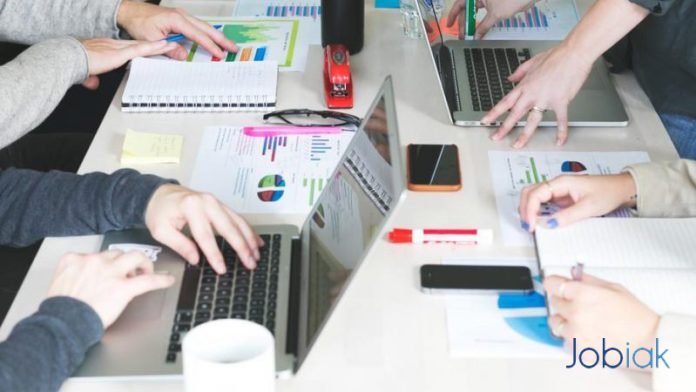 Jobiak, provider of the industry's first AI-based recruitment marketing platform specifically for Google for Jobs, today announced the launch of its flagship platform for recruiters and talent acquisition teams to directly publish their jobs to Google for Jobs. Now, in just three steps, users are able to directly access candidates on Google for Jobs, accelerating candidate flow and reducing the cost and time to hire hrtech news.
Currently, the process for posting jobs to Google for Jobs requires deep coding expertise and access to the page code for every job post. Jobiak's AI-based machine learning platform scans job posts, identifies the attributes that Google requires, and then structures the Google tags—all without touching the underlying code.
"With Google for Jobs, Google has completely rewritten the rules for how job postings appear in Google Search, and the days of simply using good SEO to have your job postings rank highly in search are over," said Venkat Janapareddy, CEO and founder of Jobiak. "Some 73 percent of all job seekers start their job search on Google, and companies are slowly realizing they are missing a massive opportunity to engage directly with highly qualified candidates hrtech."
Continued Janapareddy: "Further, our research of more than one million job posts shows that less than 20 percent of the jobs posted on Google for Jobs currently come from companies directly. We aim to change that by making it extremely easy for recruiters and talent acquisition teams to post their jobs to Google directly. With over $200 billion spent annually on recruiting, we are striving to break through the traditional posting process and create real value for the talent acquisition industry."
Jobiak builds on Janapareddy's 20 years of experience in the recruiting and staffing industry. Janapareddy previously founded XpertTech, which focused on consulting and staffing of IT jobs, before selling the business after 15 years to a U.K.-based private equity firm. He then founded Gozaik, a social jobs platform which helped employers engage with job seekers on Twitter and Facebook. Monster Worldwide acquired Gozaik in 2014.
Launching now, the Jobiak platform is available both in free and paid versions, with subscriptions starting at $15/month. The company is currently offering a "first three months free" promotional campaign for new users. The Jobiak platform can be integrated with applicant tracking software (ATS) systems and also provides analytics on how job postings are performing. For more information and to try Jobiak for free, visit https://www.jobiak.ai/.
Jobiak has also launched a free job check utility for recruiters and talent acquisition teams to see if their job posts are live on Google for Jobs. The tool is available at https://www.jobiak.ai/google-job-check/.
About Jobiak:
Jobiak provides the industry's first AI-based recruitment marketing platform that is designed to quickly and directly publish job postings to Google for Jobs, maximize their visibility and accelerate the flow of qualified candidates. Created for recruiters, talent acquisition teams and HR professionals, Jobiak offers the fastest and most direct path to posting jobs on Google for Jobs with "three clicks to publish," all without the need for HTML coding or developer support. Jobiak is headquartered in Woburn, Mass., with international offices in India. For more information, visit https://www.jobiak.ai/ and follow on Twitter @jobiak_ai.
Contacts
Gabriel Marketing Group (for Jobiak)
Michael Tebo, 1-571-835-8775
michaelt@gabrielmarketing.com