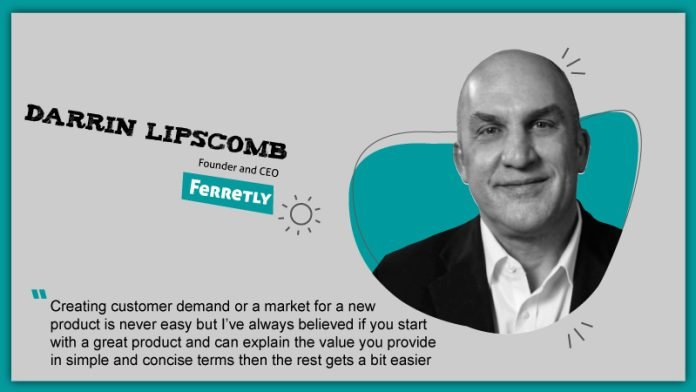 Founder and CEO of Ferretly, Darrin Lipscomb put's light on the significance of AI and social media background screening in the process of talent acquisition.
1.. Tell us about your role at Ferretly?
I am the founder and CEO of Ferretly.
2. Can you tell us about your journey into this market?
This is my third software startup. My last startup focused on geospatial visualization and predictive modelling and was used primarily for public safety and smart city use/cases. We sold this company to a Global 100 corporation in 2014. I was the Global CTO for this company for three years and we started to look at social media as a way to enhance our predictive models. In 2018, my CTO and I started looking at leveraging AI to predict certain individual behaviours from public social media posts. The country had seen quite a few shootings and we wanted to know if there was a correlation between social media usage and violence. The most logical application for this technology was to allow organizations to easily vet a candidate's social media posts. So our AI-powered social media background screening platform was born in the summer of 2019.
3. How do you think technology is upgrading HR sector?
Technology, especially AI is being applied at all levels in the HR ecosystem. Given that human capital is often the most important asset a company has, there are financial incentives to optimize the workforce. Of course this starts with finding and hiring employees that are a good fit with the organization's culture.
4. How has integration of AI eased the functions of HR professionals?
You see AI pretty much everywhere especially as it relates to onboarding and recruiting, such as resume screening and AI based video and chatbot interviews. We are also seeing it being utilized in retention and performance based systems. The common thread is that AI is being used to help managers make better, more informed decisions when it comes to their employees.
5. Why do you think social media background screening of a candidate is important for a company?
Hiring employees that best represent your company, brand and philosophy is essential for a company's success On the other hand, hiring the wrong person can cost a company more than just money. Public social media posts can say a lot about a candidate, their potential fit in the organization's culture and whether or not they could potentially represent a threat to productivity, or more importantly, a physical threat to your existing employees or customers. A criminal background check might unearth something that happened years ago, but what this candidate is stating publicly gives you more real-time insight into this person's character and how they will ultimately perform as an employee.
6. What are the behaviour of a candidate that can be learned through social media background screening?
We can detect toxic and obscene language, bullying and insults to threats of violence and drug and alcohol abuse. Combining these risk factors gives the hiring manager better insight into who they are bringing into their organization.
7. What features of your background screening platform differentiates it in the market?
We are the only platform that puts the power of the screen directly into the hands of the hiring manager. We can provide a comprehensive report in under 30 minutes which represents analysis of thousands of posts, likes, replies and comments. We also provide sentiment analysis to understand if this is a positive or overall negative person or more importantly how their sentiment is trending over time.
8. What advice would you like to give to the technology Start Ups?
Creating customer demand or a market for a new product is never easy but I've always believed if you start with a great product and can explain the value you provide in simple and concise terms then the rest gets a bit easier.
9. How do you prepare for an AI-Centric world?
You are starting to see the younger generation become more accepting of AI in their everyday lives. They are willing to embrace the technology unlike previous generations which took a more sceptical view. But as the technology matures and as trust increases, AI will become as ubiquitous and more transformative to society than smart phones are today.
10. What are the major developments you are planning, in recent time?
Our mid-summer release will include the ability to continuously screen employees. So we will allow an organization to look at posts in near real-time and alert the company of unwanted behaviours including possible threats of violence.
11. Can you tell us about your team and how it supports you?
We have a small team of professionals that have fully embraced our mission. We are singularly focused on producing the most innovative technology in the industry. Technology which enables companies to simply hire smarter.
12. What movie inspires you the most?
A few years ago I watched The Founder starring Michael Keaton. McDonald's wouldn't have been successful it weren't for Ray Kroc and more importantly the financial consultant who made Ray realize he wasn't a hamburger restaurant but rather a real estate company.