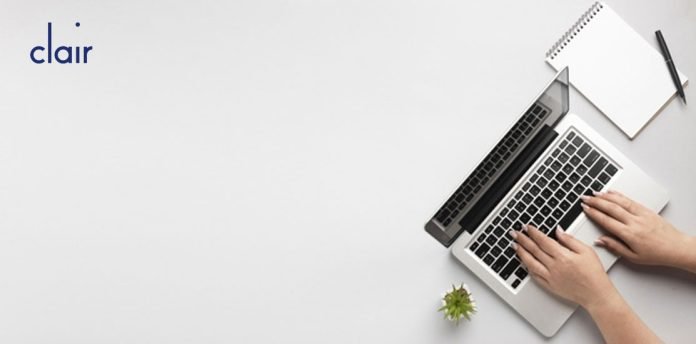 Clair, a social impact, embedded fintech startup transforming how America's hourly workers get paid, today announced the close of a $15 million Series A funding round led by Thrive Capital, a firm that has been a part of building and investing in many of the top technology companies of the last decade. This brings Clair's total funding to $19.5 million, following its seed round led by Upfront Ventures announced seven months ago.
Clair enables HR tech and gig companies to give hourly workers free instant cash advances on their earnings. Today, Clair has partnerships with platforms used by over 1.5 million hourly and gig workers. Clair helps workers avoid relying on predatory payday loans and instead gain access to a wide range of financial services. On-demand pay and other fintech services create value for both employers and HR tech providers, with research showing that Clair's no-fee instant advances can dramatically bolster companies' efforts to recruit and retain hourly workers.
Clair's Series A round follows Thrive Capital raising its most recent fund, Thrive VII, which closed $2 billion in February 2021 and brought the firm's total assets under management to $9 billion. The VC firm has gained a reputation for championing high-growth tech innovators including fintech companies like Affirm, Lemonade, Nubank, Plaid, Robinhood, and stripe, as well as co-founding Oscar and Cedar. Thrive Capital's General Partner, Kareem Zaki, will join Clair's Board of Directors.
"We're thrilled to support Clair's mission to transform the way that hourly workers get paid," Zaki said. "By combining best-in-class financial infrastructure with consumer-centric product design, Clair's offering is uniquely positioned to help a large but chronically underserved market get better access to their money."
"Thrive Capital is one of the most experienced VC firms around when it comes to backing game-changing fintech businesses. Their investment is a testament to the way the Clair team has built a rock-solid business with enormous growth potential," Clair's CEO Nico Simko said. "We're on a mission to give workers easier, faster access to their hard-earned cash. We want to promote financial inclusivity for everyone, and we are doing this by enabling existing HR tech providers through innovative fintech tools. This fundraising round gives us the runway we'll need to expand our operations and realize that vision on a larger scale."
For more such Updates Log on to www.hrtechcube.com