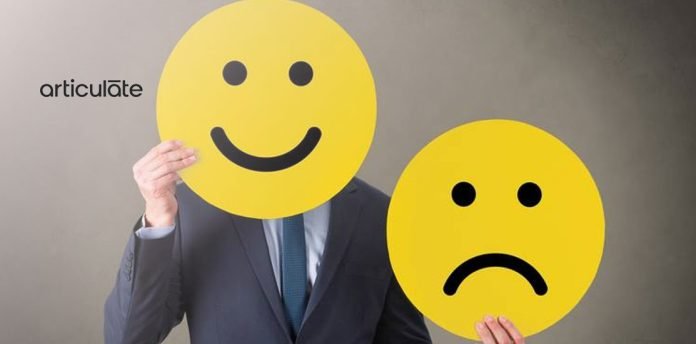 Articulate Global, Inc. has been named to Inc. magazine's annual list of the Best Workplaces for 2020. Hitting newsstands May 12 in the May/June 2020 issue, and as part of a prominent Inc.com feature, the list is the result of a wide-ranging and comprehensive measurement of private American companies that have created exceptional workplaces through vibrant cultures, deep employee engagement, and stellar benefits.
Articulate makes the world's most popular apps for online training. More than 98,000 organizations worldwide, including 93 of the Fortune 100, have created millions of courses using the company's online training apps. The company recently launched Rise.com, an all-in-one system that makes online training easy to create, enjoyable to take, and simple to manage.Hrtech News
Collecting data from more than 3,000 submissions, Inc. singled out 395 finalists for this year's list. Each nominated company took part in an employee survey, conducted by Quantum Workplace, on topics including trust, management effectiveness, perks, and confidence in the future. Inc. gathered, analyzed, and audited the data. Then Inc. ranked all the employers using a composite score of survey results. This year, 73.5 percent of surveyed employees were engaged by their work.
The strongest engagement scores came from companies that prioritize the most human elements of work. These companies are leading the way in employee recognition, performance management, and diversity. It is a different playbook from a decade ago, when too many firms used the same template: free food, open work environments, and artifacts of "fun."
"We're fully committed to being a model, human-centric company," said Articulate President Lucy Suros. "Most companies invest in culture to boost the bottom line by improving productivity and reducing turnover. We invest in building a human-centric company because we believe it's the ethical way to move through the world. The business benefits are the outcome, rather than the goal. I'm proud of this recognition because it stems from our employees' responses and demonstrates that 100% remote companies can be tremendously empowering places to work. I hope that we provide inspiration and validation to those who, due to COVID-19, are quickly becoming virtual organizations and may be wary of its impact on company culture."
"Building a great corporate culture comes only from strong leadership," says Inc. magazine editor-in-chief Scott Omelianuk. "The companies on Inc.'s Best Workplaces list are setting an example that the whole country can learn from, especially now, when company culture is more important to the workforce than ever."
While researching the finalists, Inc. and Quantum saw distinct themes:
100 percent provide health insurance.
50 percent allow employees to bring pets to work.
62 percent take employees to offsite retreats to relax and recharge.
20 percent offer paid sabbaticals to reward length of service.