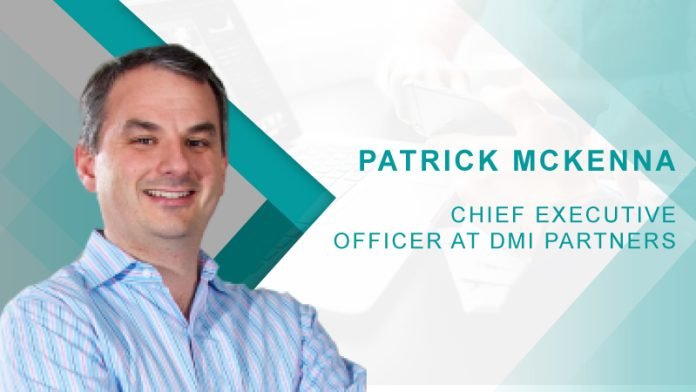 We'd love to learn about your journey. Can you briefly share your professional journey leading up to becoming the CEO of DMi Partners?
Prior to DMi, I worked for Joe Kennedy's Citizens Energy Corp in Boston and was able to work on a couple of innovative new businesses in the healthcare industry. I was incredibly fortunate to work there because the company was led by an extremely talented and experienced senior staff who were directly involved in the execution of the business. I learned an immense amount from that team, and just as importantly, I learned that I really enjoyed starting and building businesses.
Excellent! We'll now move our attention to the core subject of our interview.
Employee turnover can be costly for organizations. How does DMi Partners measure the impact of turnover and what strategies have you implemented to reduce it?
We keep a pulse on our turnover throughout the year. Our turnover at DMi is lower than the baseline for agencies and lower than turnover at our primary competitors; employees who have been here for over a year average five years of tenure. We attribute this to our thoughtful hiring process. We hire to retain not fill a seat as quickly as possible; instead, we put more time up front in the intake process to make sure our talent team and hiring managers are aligned on the role, skills needed, and culture fit. Beyond that, we make sure to constantly provide opportunity for our employees to grow and challenge themselves.
Training and development are crucial for employee growth and job satisfaction. How does DMi Partners invest in the professional development of its employees to enhance retention?
A solid training and development program is crucial to the success of our employees and overall success of our clients and DMi. Because of this, we invest heavily in developing those resources. We have a team dedicated to learning and development that collaborates with HR, managers, and new hires to ensure employees are getting access to training and opportunities the moment they step in the door (metaphorically, of course, in our remote culture) and continue to gain opportunities to grow professionally, whether it be managerial skills, technical skills in their field, coaching, or networking.
Learning and Development isn't a one-size-fits-all approach, so we stay adaptable in finding different opportunities for our employees based on feedback and requests.
What steps does DMi Partners take to identify potential signs of employee dissatisfaction and prevent burnout?
I think something we have done really well at DMi is create a culture where leadership, senior management, and HR are very approachable. Our managers host office hours, listen, and lead with empathy. We aim to avoid surprises with our employees, and if something isn't working out, we want to hear about it. We also understand that goals change for employees, and there may come a point when DMi doesn't make sense for them anymore. In these cases, we have personally worked with employees to help them find something that more aligns with their ideal career direction.
How do you handle career progression and growth opportunities within DMi Partners to retain ambitious employees who seek advancement in their careers?
As mentioned, we strive to provide a lot of resources for training and development. We don't believe in throwing someone into the deep end and letting them figure it out. When it comes to people management, bigger client responsibilities, etc., we are going to make sure DMiers are set up for success and confident in their roles. While the roles we carve out have certain career progressions and paths, we are open to our employees making their own paths. We have had employees in roles they have essentially carved out for themselves and employees who have pivoted completely into another part of the business. I think staying adaptable here is important for us to retain top talent.
Feedback and recognition can boost employee morale. How does DMi Partners provide regular feedback and acknowledge the contributions of its employees?
There is opportunity to share both feedback and recognition weekly or even daily at DMi. Every employee has a weekly meeting with their manager, along with weekly team meetings where employees share wins and give kudos to one another. Turing our end-of-week team meeting, we have a specific block of time for people to give shoutouts and clap for one another in front of the whole company. It's a great way to end the week on a positive note.
Employee engagement is vital for retention. How does DMi Partners ensure employees are engaged and committed to the company's vision and goals?
I believe a major component of being successful here is that we practice what we preach regarding our core values. They aren't just posted on the internet or up on the wall for a piece of decor; they dictate how we interact with each other and how we operate. Because of that, we live them daily in a genuine (not forced) way.
Some examples of living our values include:
Employees share stories and shoutouts unprompted on how their peers showcase different values.
Each employee has personal and professional goals that they work on and track with their manager to ensure clarity on their development.
When we launch an engagement survey, leadership carefully decides on one focus area we want to improve and makes a game plan with other managers on how to get that done. We don't try to lightly touch on 10 things – we want to focus on one thing and see it through as effectively as we can so employees can feel the impact.
What role does company culture play in employee retention? How does DMi Partners cultivate a positive and engaging work environment for its employees?
Our culture plays a huge part in retention, and it's attributable to a lot of different things. I think the overarching theme is the level of support people feel no matter their level or position. Again, this goes back to the accessibility of leaders at different levels and our values in understanding each team member's contribution. People who feel like their contributions matter and positively affect others tend to feel valued. Beyond that, I think it's going back to being adaptable in different ways. We decided to stay hybrid after COVID – no strict rules on going into the office no matter how close you might live. This flexibility gives our employees a chance to work how and where they want to work.
How do you celebrate milestones and achievements within DMi Partners to boost employee morale and foster a sense of appreciation and belonging?
Beyond the weekly shoutouts, employee anniversary gifts, and all the obvious things you can think of, we promote individuals when they deserve it – not waiting for a review cycle. If it's someone's birthday, we all sing at the top of our lungs on Zoom (it might not be the most in-tune bunch you've ever heard, but everyone's giving it their best). We are there when the big stuff happens, good or bad. If someone has a baby, it's a DMi baby – we are doing everything we can to support them while they are out and when they come back. When not-so-great things happen in life, we are there to lend support. Just recently, we had our first off-site retreat in the Catskills. We didn't do this to focus on work or to check off a box as far as engagement or retention is concerned. We did it so our employees could create special memories with their coworkers – biking, swimming, playing dodgeball, etc. We did it to be there for one another and have fun in the process.
Considering what lies ahead
In the current global business landscape, how does DMi Partners plan to enhance its international presence and engage with a diverse range of markets?
At DMi, we continue to see an immense opportunity to grow our team and clients within the United States. We have been fortunate to have clients turn to us to help with their international marketing efforts, and in those instances we have invested in team members who have significant experience managing campaigns in the regions where those clients are focused.
Based on your journey as CEO, what advice would you give to other marketing experts who aspire to start their own companies or rise to leadership positions within their organizations?
Be authentic. Whether it is a client thinking about a marketing campaign, or a leader looking to build a team, it is important to ensure that you are being your true, authentic self at each step in the journey.