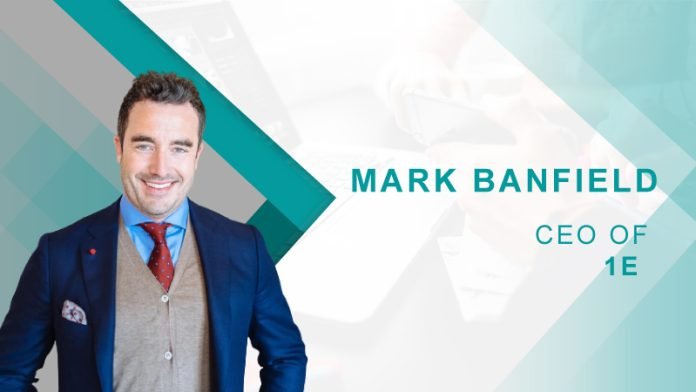 Please share a few words about yourself and your journey as the CEO of 1E.
I have always had a particular interest in the enterprise software industry. Before coming to 1E, I was in sales roles and served as the Chief Revenue Officer at LogicMonitor, as well as the SVP and General Manager for International at Autotask (acquired by Datto).
My background in sales led me to 1E and my current role as CEO. When I first joined the company, I had one goal: to create one centralized concept everyone could rally around. Zoning in on such a goal has helped to lead 1E to prioritize digital employee experience (DEX).
What attracted you to move into the HR technology and talent management space?
Human capital can be seen as the biggest differentiator for organizations. Especially in today's job market, how a company is perceived and differentiated can have a direct correlation to if they're able to retain and bring on new talent. Retaining and attracting talent comes down to the quality of any given organization's employee experience, regardless of where they are logging in from. Experience means everything. I truly believe in the power of DEX technology, and that passion is what ultimately attracted me to this industry.
Brief our audience about 1E, and give us an overview of its solutions.
1E is a DEX management tool that reimagines how technology serves people and opens the doors to create new ways for IT to shape the future of work. The platform helps IT teams improve end-user experience, tighten security, and reduce costs – including finding and fixing issues before employees know they're happening.
As a CEO, how do you prioritize your employees' mental health and well-being, especially during times of stress and uncertainty?
In order to build a great culture and continue prioritizing my employee's mental health and well-being, I'm focused on powering a trusted and people-first community. This includes finding ways to safely bring employees together in our UK and Austin offices while prioritizing hybrid work and flexibility.
As we move into the post-pandemic world, what are your thoughts on enforcing a return-to-office policy? How do you plan to balance employee safety and company productivity?
We've thought a lot about how we want to engage people in an office again, but we've decided we will continue to follow the hybrid work model and will never return to fully in-office work. Across our offices, we do not expect or require anyone to come into the office –– we're continuing to hire remote-specific employees and are expanding our global footprint.
We've also been successful at growing and evolving our business in a hybrid fashion and are investing in centralized spaces – such as our new Austin HQ, where employees can gather periodically to collaborate and meet in person. Instead of forcing employees to return to the office full-time, we're encouraging employees to come in one day a week and for quarterly all-hands meetings to get together and collaborate in person.
While there's something that you can get in an office environment that you can't get remotely, work-life balance and having employees who feel connected and appreciated by their employer are more important. We are in a unique position where our industry, DEX software, can catalyze successful hybrid work, and we are harnessing this capability within our internal workforce.
How do you ensure that your company's diversity, equity, and inclusion policies are actively promoted and enforced, both within the company and in the wider community?
At 1E, we have a robust DE&I strategy that is blended into our core values. At the executive level, we are constantly evaluating the changing marketplace and having conversations about ways to evolve our strategy. We know DE&I is vital for business success and progression and work to take a diverse yet collaborative approach to wider community change.
How do you address employee burnout and ensure that your employees are able to maintain a healthy work-life balance, even during busy periods?
A proven way to address employee burnout is by granting employees flexibility. While some employers are returning to the office full-time, we at 1E continue to operate on a hybrid working schedule. We have offices and collaboration hubs set up in key markets and provide ample opportunities for employees to gather and participate in social engagement (within and outside of work), but do not require anyone to come into an office a certain number of times per week. This model has worked and given our employees a healthy work-life balance, even during the busiest times of the year.
What is your opinion on aligning technological advancements like AI and ML to managing day-to-day operations?
Emerging AI and ML tools provide a great opportunity to augment work. Rather than replacing current work, organizations can use these new tools as a way to take mundane tasks and automate them so employees can focus on more strategic tasks and help progress the business.
How has the integration of these technologies transformed the face of the HR industry?
The biggest way AI tools transform the HR industry is by providing those leaders with better methods to survey employees. AI can look for phrases and syntax that indicate negative end-user sentiment (anger, digital friction, and general concerns) and highlight/prioritize those responses for human attention.
What advice would you give budding entrepreneurs and leaders aspiring to venture into the workforce management niche?
My biggest piece of advice would be to be customer obsessed. When getting into this line of business, leaders need to ruthlessly understand every aspect of their customer and their experience. That means spending time listening to key customers, gathering feedback on their top needs and problems, and learning to innovate from their challenges.
Discover the full potential of your Hrtech strategy with our comprehensive Hrtech News and Hrtech Interviews.
Want to Contribute? CLICK HERE To Submit Your Guest Post and Join Our Community of Writers!!!