The leading provider of video interviewing software, skills talent assessment test, pre-employment assessments, and behavioral assessment solutions, eSkill has announced that it has been recognized as a leader after receiving a Leader Award in the Video Interview Software category by the large global tech marketplace, G2.com.
Recruiters and HR managers in a variety of sectors utilize video interviewing software for the purpose of streamlining the process of applicant screening so that it becomes easy for them to identify the candidates that are best qualified for the positions that are open. In order to qualify to be included in the category of Video Interviewing Software, a solution must –
Be inclusive of live video interviews, pre-recorded interviews or both

Deliver integrations to ATS systems

Track the processes of candidate screening

Offer capabilities of remote video interviewing for a wide array of job roles

Simplify and streamline the interviewing process
The two main types of video interviews are live and pre-recorded ones. Live video interviews offer a platform to recruiters where they can carry out remote interviews in real-time and online. In a pre-recorded interview, there's a list of pre-determined questions that applicants need to respond to.
Eric Friedman, Founder and CEO of eSkill, stated that the company is proud to have been recognized yet again as a leading provider of employment assessment solutions by G2. These solutions not only aid firms in decreasing the cost of recruitment but also the time taken to hire. The video interviewing software offered by the firm is completely integrable into the skills test as well as takes out the guesswork from the hiring processes by helping HR managers in getting a full understanding of the abilities of the candidates.
Follow hrtechcube for more such hrtech news and related information.
For more such Updates follow us on Google News Hrtech News
---
ABOUT THE AUTHOR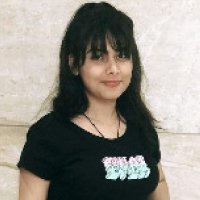 Tanvi Tirthani
Content Contributor, Martech Cube
Tanvi Tirthani is a content writer and strategist with a special foray into technology. She has been a keen researcher in the tech domain and is responsible for strategizing the social media scripts to optimise the collateral creation process.