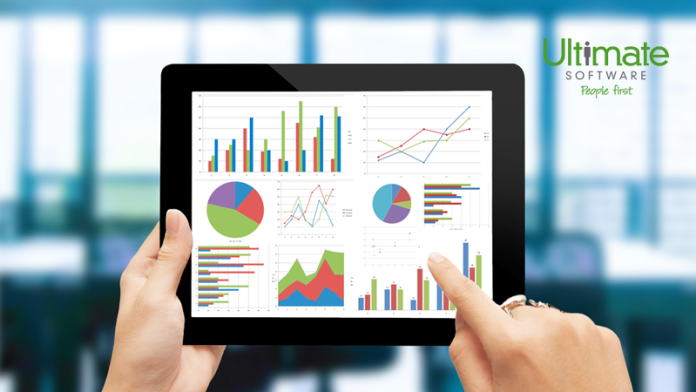 Ultimate Software said it agreed to be acquired by an investor group led by Hellman & Friedman Capital Partners in a deal valued at about $11 billion.
Shareholders of Ultimate Software, which makes cloud-based human resources management software, will receive $331.50 per share in cash, under terms of the deal, the company said on Monday. The terms represent a premium of about 32 per cent over the company's average stock price during the 30 days up to February 1. Ultimate shares rose 18.4 per cent in early trading in New York.
Weston, Florida-based Ultimate Software was founded in 1990 by Scott Scherr, who will remain at the company along with the existing senior management team. Ultimate Software manages employee relationships from recruiting to retirement, according to Bloomberg. While starting with a basic package to manage payroll and benefits, Ultimate expands its offerings, sold on a subscription basis per employee, to include analytics tools that track a full range of human resources. Its customers include Subway Restaurants and Red Roof Inns.
Several analysts have recently taken note of the company. Deutsche Bank analyst Michael Turrin initiated coverage of the company last week with a buy rating, calling it a top "value" pick, based on its early transition to the cloud and a strong workplace culture. Mr Turrin said the company has proven itself capable of delivering consistent 20 per cent-plus recurring revenue growth and operating margin.
As well as the US, cloud is increasingly being seen as a vital tool for businesses in the Europe, Middle East and Africa (EMEA) region. The National reports that 71 per cent organisations in EMEA are aiming to move more of their business functions to the cloud in the coming years, according to a new survey.
Cloud computing is the practice of using a network of remote servers hosted on the internet to store, manage and process data, rather than a local server or a personal computer network.
"This reveals the huge shift towards cloud as businesses across EMEA prepare to compete in the digital economy," said Eric Schwartz, president EMEA at technology firm Equinix, which issued the findings of the survey on Monday.
Equinix, which operates a global network of data centres, opened its Dubai data centre in early 2013.
Ultimate Software was ranked No 1 on Fortune's Best Workplaces in Technology list for the fourth consecutive year. Goldman Sachs reinstated coverage of the company last week with a neutral rating on the stock.
Ultimate Software is the second-fastest growing provider, behind Workday, in the $17bn human-capital management and payroll-software market, according to Bloomberg. It's moving beyond a core of mid-sized customers and has been gaining market share, while its acquisition of PeopleDoc should help it expand internationally, according to Bloomberg Intelligence analyst Mandeep Singh.
Corporations' increasing preference for cloud-based human capital management and payroll software should help Ultimate Software expand faster than large, legacy peers such as SAP, Oracle and ADP.
The deal with Hellman will help Ultimate make additional investments in products and services, as well as rewarding employees, the company said.
Hellman & Friedman is a private equity fund that makes large-market buyout investments in the communications, consumer discretionary, financials, health care, industrials, and technology sectors. Other investors in the group include Blackstone, GIC, CPPIB and JMI Equity.
SOURCE URL: https://www.thenational.ae/business/technology/hr-tech-firm-ultimate-software-sells-for-11bn-1.821781
Also Read – Espresa Launches Modern Rewards and Recognition Module