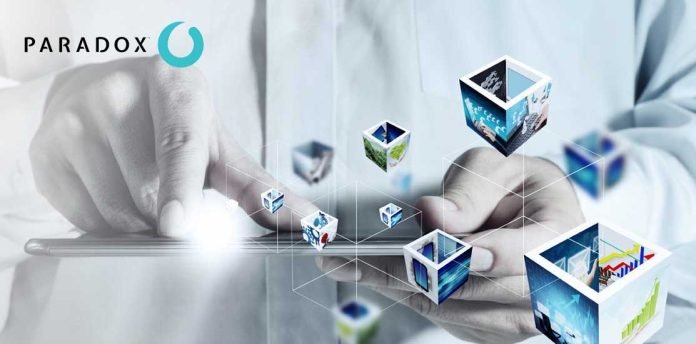 The developer of Olivia, an Hr-centric AI assistant, Paradox has announced that the company has secured $40 million in Series B funding. This Series B effort was led by Brighton Park Capital. The company has plans of using this funding for expediting its vision which is probably of accelerating sales and development. Olivia was featured in hrtech news as an advancement in the HR Analytics area.
The technology of Paradox is positioned as a tool that aids the recruiters in taming routine tasks like screening of resumes and scheduling of the interviews so that the recruiters are capable of spending added time on the development of candidate relationships and undertaking of strategic work. The firm has around 140 employees and about 200 customers that include CVS Health, Unilever, and McDonald's.
Reportedly this is the second round of investment for the company. The first one was a Series A round of $13.3 million that was completed in March 2019.
The AI assistant, Olivia speaks over a hundred languages and can be offered on several different platforms that include messaging apps like the Facebook Messenger, WeChat, and WhatsApp, through voice assistants like the Alexa of Amazon and Google Assistant, as well as on websites.
Mike Gregoire, Partner Brighton Park Capital stated that the clear vision of the future of Paradox is what attracted him. He further added that the company is fundamentally in line with where the world is currently going. He also believes that the firm will be benefiting from the increased adoption rate as more and more organizations are undergoing digital transformation.
Mike Called Paradox the clear leader in its category.
Mike sees high potential in the company and is positive about the company continuing its efforts in this partnership.
To know more about such latest hrtech news and trends, follow the hrtech cube, Hrtech cube delivers regular updates about the daily on-goings in the hrtech industry.
---
ABOUT THE AUTHOR
Chandrima Samanta
Content-Editor at MartechCube
Chandrima is a Content management executive with a flair for creating high quality content irrespective of genre. She believes in crafting stories irrespective of genre and bringing them to a creative form. Prior to working for MartechCube she was a Business Analyst with Capgemini.