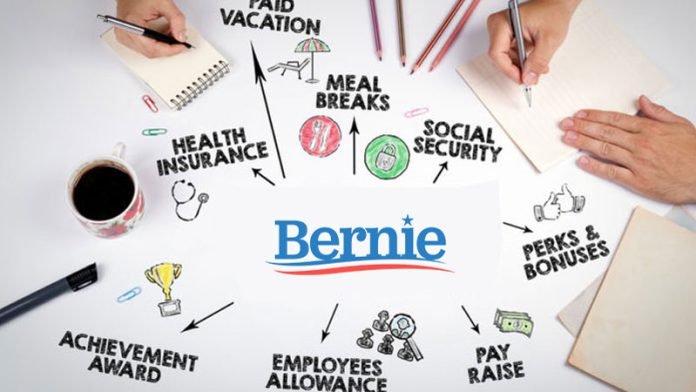 HR software platform BerniePortal has added 86 new brokerage partners and 15 new services including job posting site Indeed and insurance carriers MetLife and UnitedHealthcare, the company said.
The platform, which directly competes with HR software companies Zenefits, Namely and BambooHR, targets small businesses that have anywhere from 10 to 500 employees, says BerniePortal founder and CEO, Alex Tolbert. The company also added identity theft protection service InfoArmor, payroll solutions company Paycor and human capital management system Proliant, to its platform. Tolbert says BerniePortal grew out of benefits brokerage Bernard Health and was built on the idea that small businesses rely on brokers to help them select the best benefits.
"We've always held a view that the brokers were critical to the small business ecosystem," he says. "That's important to small employers because of how much they rely on their brokers and how much they spend on benefits."
Tolbert says brokers can offer BerniePortal to their clients to help them manage most of their HR needs. The software includes features like applicant tracking, time and attendance, paid time off, onboarding and compliance management.
BerniePortal's new partnership with Indeed specifically allows potential job applicants to apply to a position through Indeed's website. Then the applicant's information is fed directly into BerniePortal's applicant tracking system, Tolbert says. This allows small businesses to monitor candidates through the interview process and, if they are hired, the onboarding period, he says. Travis Medical, an Austin, Texas-based medical equipment company, which has about 150 employees, uses BerniePortal's new integration with Indeed to hire and track candidates, Tolbert says.
"People apply [to jobs] on a whim, a lot of the time," he says. "You want to make it easy for them."
Standalone applicant tracking systems may be too expensive for a small business to purchase, he says. BerniePortal charges employers based on the benefits they are offering. Employers pay a base fee of $15 per month plus $5 per user.
Tolbert says that HR departments are often the last frontier when it comes to taking advantage of new technology. Data from the Association of Executive Search and Leadership Consultants found that HR departments have fallen behind finance, marketing and technology departments when implementing new tech in the office. Tolbert says that small businesses in particular should invest in HR technology that have multiple offerings because it will ultimately provide more value for the cost.