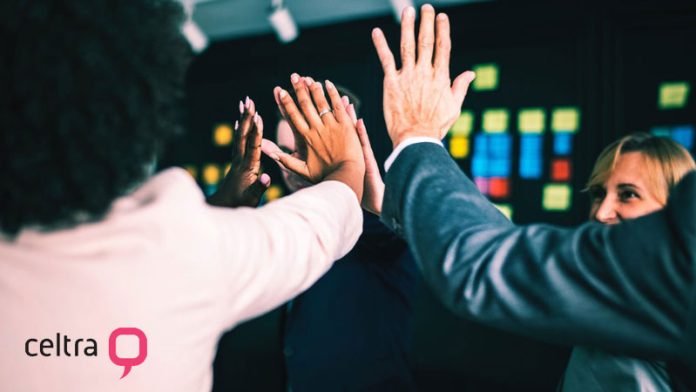 Today, Celtra, a leading enterprise Creative Management Platform (CMP), announced that the company has been awarded two Comparably 2018 Culture Awards – Overall Best Company Culture and Best Company for Women among small companies evaluated across the United States in 2018 Hrtech news.
The Comparably Awards, now in its second year, honors businesses that are helping to drive positive culture change across companies large and small. Rankings are derived from sentiment ratings provided by employees who anonymously rate their employers on Comparably.com between November 2017 and November 2018. There are no fees or costs associated with participating, nor is nomination required. Small businesses are defined as companies with less than 500 total employees. The final data set was compiled from nearly 10 million ratings across 50,000 U.S. companies on Comparably.com.
"We are honored to be named by Comparably as a top performer in the Overall Best Company Culture and Best Company for Women categories," said Miha Mikek, CEO & Founder, Celtra. "We strongly appreciate this recognition and feel very grateful for our team."
"Celtra's employees are a flexible, understanding and loving team that care deeply about each other's needs," said Maja Mikek, co-founder and Chief Financial Officer, Celtra. "Female professionals, particularly when they become mothers, have special needs that we not only accommodate for, but we actively invest in and support, because we believe that their motherhood experience makes them stronger teammates and better people. Strong, capable and kind women bring a powerful and authentic way of thinking that we employ strategically across our entire organization."
"The best leaders lead by example, and Celtra has done an exceptional job at prioritizing diversity and inclusion at every level of the company," said Gefen Lamdan, Senior Vice President, Product, Celtra. "I truly believe that our team's diversity in thought and background is a significant advantage that ultimately helps create a better product and superior outcomes for our clients."
"Celtra was ranked among one of the best overall places to work in 2018, as rated by their employees on Comparably, being named on our awards list for Best Company Culture and Best Companies for Women," said Jason Nazar, Comparably CEO. "Celtra is a leading creative management platform that understands how to connect with consumers in a meaningful way in an industry that has changed dramatically, and it's clear to see that it stems from their amazing culture and inclusion efforts with their own employees."
Winning the Comparably Awards continues the momentum Celtra has built in 2018. Celtra was recently named a Leader in the Forrester Wave™: Creative Advertising Technologies, Q4 2018″ report by Forrester Research, Inc., and bolstered its executive ranks by hiring Eli Chapman as SVP Strategy and Brand Sales. With offices across the US, London, Singapore, and Slovenia, Celtra serves over 400 enterprise customers and powers digital creative for two-thirds of Fortune 500 companies, delivering over 300 billion ad impressions this year.
Celtra is currently hiring more than 35 positions globally. For more information about working at Celtra, please visit: https://www.celtra.com/careers
About Celtra
Celtra is the Creative Management Platform (CMP) for digital advertising. Celtra's enterprise CMP is cloud-based, self-service software for managing the entire creative lifecycle of digital advertising — improving advertising effectiveness while reducing operational costs.
Media consumption has radically changed, and consumers' expectations are higher than ever. In order to connect with consumers, brands need to create experiences that are meaningful and relevant.  Celtra's enterprise software platform enables global brand marketers to centralize control over the creative lifecycle, and quickly and intelligently deploy relevant, personalized creative across display, video and social channels.
Celtra is headquartered in Boston (MA), with offices in New York City, San Francisco, London (UK), Singapore, and Ljubljana (SI). For more information, visit Celtra at www.celtra.com or @CeltraMobile on Twitter.
SOURCE Celtra, Inc.
Related Links
Resource Url: https://www.prnewswire.com/news-releases/celtra-named-overall-best-company-culture-and-best-company-for-women-in-comparably-2018-awards-300769096.html
Also Read – iSolved Announces Its Connect User Conference for 2019
Also Read – Bridge, chosen by the Marketing practice to launch ambitious L&D academy for employees
Also Read – Juniper Square Announces $25M in Series B Funding Led by Ribbit Capital