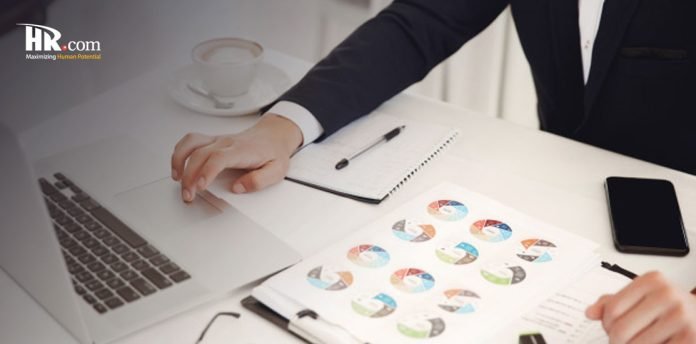 HR.com, the largest network of human resources (HR) executives, has opened award nominations for the 38th annual LEAD Awards program, with nominations due by January 5th. Award winners will be announced and celebrated on February 18, 2021 at the virtual awards ceremony, closing out the two-day 2021 Human Experience Summit.
The awards program will showcase exemplary work in HR and leadership, how other companies are developing their leaders. Award recipients will gain organizational and employer brand exposure by joining the coveted ranks of top industry leaders, gaining worldwide recognition as an employer that truly cares about HR best practices, a featured article in a publication to over 1.75 million HR executives through written and filmed interviews in HR.com's Leadership Excellence ePublication, and access to a community of executives passionate about leadership development programs for networking.
Leaders across all corporations, churches, schools, government bodies or small businesses with leadership development programs implemented internally may nominate in any of the fifteen (15) corporate award categories or four (4) educational institution categories:
The Corporate award categories include:
Best Executive Coaching Program – recognizes excellence in Executive Coaching programs.
Best Mentoring Program – recognizes employers utilizing mentors in the development of their leaders.
Best Innovation in Deployment of Leadership Programs – recognizes innovation and creativity within an organization in the design and execution of a leadership program in the last 18 months.
Best Use of Team Building – recognizes organizations that have deployed team building training and exercises to advance the level of cohesive leadership across the organization.
Best Use of Classroom and Traditional Training – recognizes organizations that have used traditional classroom training to build leadership capabilities and drive business results.
Best Use of a Learning Management System – recognizes organizations that have successfully driven adoption and achieved measurable results from the deployment of their learning management system.
Best Customer Service Leadership Training Program – recognizes organizations that have built effective leadership training for leaders in customer service, call center, and client-facing roles.
Best First Time Manager Program – recognizes organizations that do an outstanding job developing successful first time managers.
Best Experienced / Senior Leaders Program – recognizes organizations that build leadership strength at the top of the organization through the continued development of its existing senior leaders.
Best Global/International Leadership Program – recognizes leadership programs that have been deployed globally (defined as three or more countries) that have consistently impacted leadership skill on a global scale within a given year.
Best Employee Engagement Platform Program – recognizes customer/organizational engagement programs aimed at managing complex channels in building long lasting relationships.
Best Organizational Recognition Initiative – recognizes the top organizations who have initiated various recognition programs for their staff and employees.
Best OKR Framework and Strategy – recognizes organizations who have the best OKR Framework and strategy that enable them to align and work together to drive company initiatives forward.
Best Diversity and Inclusion Program – gives recognition to the top organizations who have produced various programs to promote diversity and inclusion within and around the organization.
Best Employee Coaching and Development Program – gives recognition to the top organizations who have built a successful program in making changes to further and advance their employees' professional development.
The Educational Institution categories include:
1. Custom Content Programming with Emphasis on Leadership / Organizational Development
2. Degree / Diploma Program with Emphasis on HR
3. Master's Program with Emphasis on HR
4. Master's Program with Emphasis on Leadership / Organizational Development
CEO and Chief Instigator at HR.com Debbie McGrath says, "With the extra demands on HR professionals this year throughout the pandemic, we want to ensure that HR teams get the recognition they deserve and are celebrated. We're honored to be able to highlight the outstanding work being done by the HR community in light of all the challenges."
For more such Updates Log on to www.hrtechcube.com