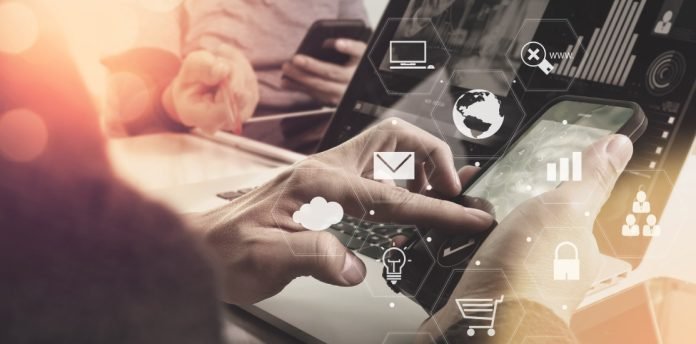 Employee engagement technology expert Steven Buck discusses how HR can be proactive about the growing issue of COVID burnout.
As the world health crisis continues, employees are finding it hard to stay positive. Research showing the negative impact on rates of mental distress from enforced working from home is attracting concern, while many mental health charities report increases in people asking for help. Recent Google search data reveals that searches for terms like 'signs of burnout' went up 24% throughout 2020 compared to the previous year.
Meanwhile, it's winter in the northern hemisphere—and the low mood many of us suffer in January and February is exacerbated by issues of drastically reduced social contact and challenging working conditions. Glint has been tracking this. We reported on findings from a global dataset of 1.75 million employee engagement surveys, showing metrics associated with burnout up an alarming 33%.
Uncharted burnout territory
According to the Glint data, employees are in real danger of ending up mentally and emotionally exhausted, and indeed the data suggest employee exhaustion might be taking us to uncharted burnout territory. 5.41% of employees provided free-text comments that spoke of fatigue, feeling overwhelmed and other worrying burnout signals. By contrast, January 2020's reading was 4.08%.
And since employees' comments don't capture the full extent of the burnout experience at work, the full number of people feeling stressed, exhausted, and ineffectual is likely to be considerably higher. Significantly, these data also show that in recent months, respondents report feeling less connected to their peers (37%), and to their managers (31%).
People worldwide have been coping with a range of awful circumstances this year, including dealing with stress, financial difficulties, job losses, homeschooling, social isolation, and convalescence or even bereavement caused by the pandemic.
But what should we, as managers, do to help?
We would recommend talking through problems with your team as the best starting point. No less important is the manner in which these conversations are carried out. Start with asking how your people are doing in a genuine and thoughtful way, rather than immediately moving to a discussion of work priorities.
In this situation of heightened employee burnout, it's important for managers to acknowledge that employee attention may have shifted to other parts of their lives. They may have health concerns or challenges that make it hard to focus at work or balance competing priorities. Global HR thought leader Josh Bersin has talked about the idea of a check-in not being about micromanaging your team, but about building relationships by being aware of what's going on for the individual.
Talking things through with your people can help them reframe their problems and help them move through them constructively. Conversations allow us to develop a shared understanding across a relationship, facilitating creativity, decisions, and actions to be taken.
"People were obviously feeling vulnerable at this time, and we wanted to make sure they were safe"
Managers need to communicate with their team even in normal circumstances, but these difficult working conditions make it all the more critical to keep in touch with how your people are doing. Leaders will win trust by being equally open and transparent about their own challenges, so that everyone feels comfortable acknowledging their own issues.
And what we're seeing now, particularly in our remote, work-from-home world, is that we have to be even more intentional about having high-quality conversations. We have observed organisations doing just that, with heightened focus on finding out what their employees are thinking, and asking very specific questions about their wellbeing. For example, the Chief People Officer of international healthcare provider and multi-insurance group Bupa, Nigel Sullivan, has said that wherever employee engagement was measured, it went up in every geography where they operate: "As a health and care company, it's particularly important to find out if people felt supported by us.
"We specifically asked, and we're so happy we got scores in the high-80s and some in the 90s for that. We were very relieved, because people were obviously feeling vulnerable at this time, and we wanted to make sure that people were safe. That was one of the principles that we set out at the beginning of COVID, and, thankfully, we did manage to stay true to that."
Reach out when and wherever you can as it's vital we hold these discussions if we are to improve our work lives and relationships. And if the pandemic means we can't do that in person over a coffee, make that call or arrange to talk online. One final data point: Glint research reveals that employees who report that their employer is helping them to feel connected are four times more likely to report that they feel well supported. What's more, employees who have regular conversations with their managers say they're better able to do their work and take care of themselves.
Seems like steps well worth taking right now.
For more such Updates Log on to www.hrtechcube.com
---
ABOUT THE AUTHOR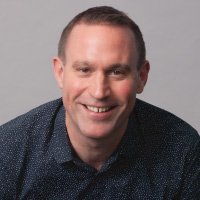 Steven Buck, Head of People Science, EMEA at employee engagement leader Glint
Steven Buck is the Head of People Science, EMEA at employee engagement leader Glint, part of LinkedIn
Steven Buck stumbled into People Science mostly by accident. An organisational psychologist, he started his career as a project manager, but he soon recognized consulting was a better fit for him.