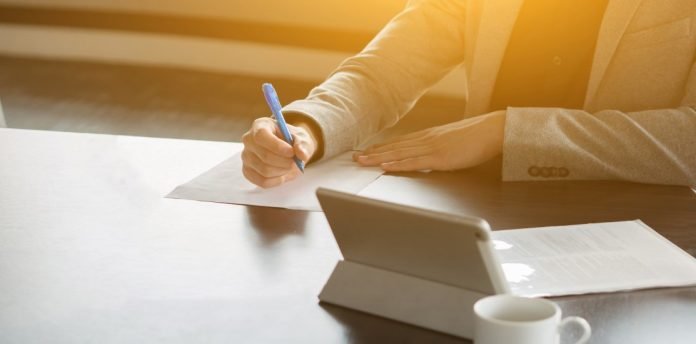 Career development in your workforce is critical, especially with industries pivoting after the pandemic. Discover how you can encourage your workforce to invest in their skills and thrive.
If last year showed us anything, it was that change is the only real constant in life. In the business world, professional growth and career development are vital for staying relevant and cutting-edge while allowing staff members to future proof their careers and enable your company to move forward. In other words, helping your team grow will end up being a win-win for everyone involved. A company is only as good as the people running it, so managers and supervisors alike should strive to encourage staff career development in every way possible. Below are five ways to start this conversation. 
Ask Your Staff about Their Career Goals
According to the State of the Global Workplace: 2021 Report from Gallup, only 20% of the global workforce feels engaged in their work. To foster a more positive environment among your workforce, strive to maintain an open channel of communication with your staff about their career goals and aspirations. Whether you ask your employees about their career goals in staff meetings or one-on-one sessions, you'll want to make the topic of professional growth a part of your regular interactions with them. While one-on-one discussions might not always be feasible, they definitely can help you get a better understanding of each employee and their specific career development needs. 
It is growing more and more common for professionals in just about every field to spend time in various positions before settling down. If you hope for the most talented workers to stick around in your company for a while, you'll need to play an active role in facilitating relevant interests that pave the way for career growth. Your company's career development programs should accommodate growth opportunities. If you have no such systems in place, try to incorporate training, classes, and other programs for team members. Additionally, you could arrange career coaching sessions for those struggling in their profession or finding it difficult to set goals. 
Host Career Goal-Planning Sessions
79% percent of organizations say that fostering a sense of belonging is important for workplace success. The more your employees feel they belong, the longer they will stick around, and the stronger your company will be as a result. Holding regular goal-planning sessions can be an effective tool in developing this vital aspect of belonging and personal identification with your company. 
Get together with your team to discuss their professional growth goals and how they are planning to achieve those goals. In addition to showing your employees that you care about their career development, you will also get the opportunity to inspire members who might be less growth-oriented.
Employees will naturally be more eager to be part of a company that provides opportunities for development. If your organization doesn't have the capacity for these types of sessions, try outsourcing the responsibility to a career coach, who will be knowledgeable of the best career development practices such as effective leadership coaching, training schedules, and knowledge-sharing practices.
Arrange Access to Resources and Education
A recent report by the Boston Consulting Group found that talent management is one of the HR functions most in need of urgent improvement, stating that "HR must strategically identify skills that the company will need in the future, along with developmental approaches to close any gaps." A lack of resources and learning opportunities will ultimately weaken a company's infrastructure.
Ensure that your company has enough resources available to empower your staff members to make their professional goals a reality. A few ways to do this might include:
Arranging free access to webinars and other relevant online training material

Sharing an ongoing list of industry events that facilitate career development

Developing a peer mentoring program and/or cross-departmental training

Budgeting for classes or external training that make employees more skilled in your industry 
In all the focus on practical training, don't forget about the importance of soft skills as a vital aspect of career development. Monster's The Future of Work 2021: Global Hiring Outlook reports that when asked, 87% of employers say they struggle to fill positions as a result of a gap in the desired soft skills of dependability, teamwork/collaboration, flexibility, and problem-solving. The top three critical skills for future resilience identified by Mercer in their 2021 Global Talent Trends report are collaboration, adaptability/growth mindset, and self-management/prioritization. It's no surprise that these are all soft skills. 
Allow for Mentoring and Coaching 
In the 2021 Deloitte Global Human Capital Trends survey, nearly 75% of executives identified "the ability of their people to adapt, reskill, and assume new roles" as one of the best ways to withstand workplace disruptions. Job shadowing can be a cost-effective way to drive a culture of professional growth by empowering your team members to learn new professional skills. Let team members inquire if a coworker could use help for a set period of time each week. In a similar vein, you might suggest that two coworkers collaborate on a task together. Such tactics will give your employees the opportunity to expand their own knowledge and skills. Taking this further, you can also consider rotating employee roles. Cross-training your employees will facilitate career exploration and professional growth while creating a thriving culture of cooperation and mutual learning.  
Share Your Company's "Big Picture" 
Research data from Gallup provides evidence that even a marginal increase in a worker's connection with their organization's mission "leads to an 8.1% decrease in turnover and a 4.4% increase in profitability." Sharing the big picture with your employees empowers them to be more focused on each project. If they are inspired by the bigger vision, they'll also be more likely to develop their skills, thus improving the overall outcome of the project. 
Along the same lines, the 2020 Global Talent Trends report from LinkedIn reports that companies rated highly on "purposeful mission" saw 53% lower attrition. So, if you hope for your team members to be inspired to stay with your company, make sure they're clued in on your company's overall vision. In your interactions with staff members, inspire them as being a part of something bigger. As you do so, seek their feedback on specific ways to reach those goals. If employees play a part in setting goals, they will be more likely to feel inspired to reach those goals. Ask if any of them would like to take on a new challenge or responsibility by participating in a new project or even spearheading some aspect of it.
Closing Thoughts
By promoting active career development planning and programs for your staff, you not only help your organization grow, but also build an environment of trust and innovation. Your staff will feel that the company cares for them and, as a result, will become happier and more productive.
For more such Updates Log on to www.hrtechcube.com
---
ABOUT THE AUTHOR
Heather Lewis, Career Coach, Find My Profession

Heather Lewis is a certified Career Coach at Find My Profession. She has over 10 years of experience with sourcing, recruiting, interviewing, training, and managing. She specialized in staffing and hiring, on the corporate, agency, and RPO sides. In her spare time, she loves to travel, hike, and paddleboard.