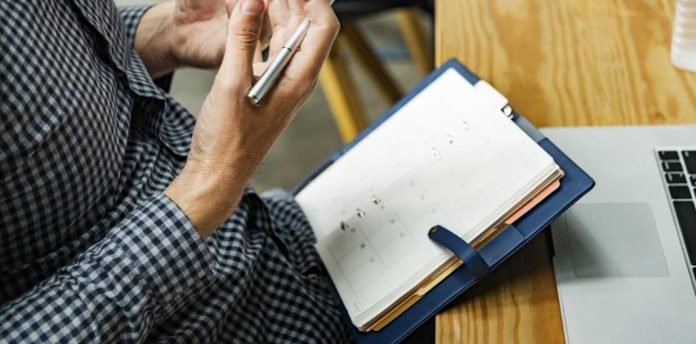 Hari Kolam from Findem takes an insightful look at how the structure of modern HR teams has evolved over the past few years keeping HRTech at the centre.
Even as COVID-19 hit HR departments like a jackhammer, it demonstrated just how integral HR is to the successful operation and growth—to say nothing of the survival—of a business.
Consider all of the upheaval we saw in 2020: Millions of employees transitioned to working from home. Millions more were laid off. Still more reported to work in hastily configured, socially distanced workspaces, worrying all the while about whether they were risking infection. Helping all of them navigate unfamiliar waters was HR.
For years, HR professionals have said their work is integral to business success. During 2020, they proved the point. COVID-19 forced changes not only to where people worked, but how they're hired, how employers identify candidates and how they analyze the workforce to determine what skills and experience they'll need in the future. 
It also changed the way corporate leaders perceived HR. Rather than view it as an administrative cost center—a function on the order of accounts payable or facilities management—they recognized its strategic value as the workplace became unpredictable and the workforce more dynamic.
How have these changes impacted the organization of HR? To get a sense, we compared the structure of HR functions at five companies included in the Great Place to Work list of top technology companies: Salesforce, Workday, Cisco, Intuit and HubSpot.
Analytics: Not long ago, analytics were used primarily by departments like IT and Research & Development. But as technology advanced and more businesspeople turned to data to evaluate nearly all aspects of a company's operations, HR adopted data to understand the workforce's impact on business results, provide executives with deeper insight into performance and labor costs, and improve the employee experience.
This growing interest in analytics is evident when you examine the organization of our five companies' HR departments. In 2015, for example, Salesforce allocated 5% of its HR resources to analytics. By 2020, the number had grown to 9%. Workday, meanwhile, expanded its proportion of analytics resources from 6% to 8%.
Given the attention people analytics has attracted over the past few years, you might have  expected HR to commit more resources to working with data. But remember: As demand for intelligence and analytics has risen, so has the sophistication of the tools used to get them.
Data-driven insights are increasingly presented through packages that even a layperson can put to use in the course of doing their job. Slowly but surely, HR increasingly takes advantage of analytics even when it lacks the data scientists to lead the charge.
Diversity & Inclusion: In 2015, our five companies devoted between 1% and 3% of their HR resources to diversity. HubSpot's approach was particularly interesting: The company had no dedicated resources working on D&I in 2015, but that rose to 4% in 2020. During our five-year period, the percentage of women in HubSpot's workforce rose 3 percentage points, from 40% to 43%. The proportion of African-American and Hispanic employees increased, as well, indicating that the increased commitment to D&I is connected to improved results within the organization.
Talent Acquisition has been the largest component of HR's activities for a number of years. That remained true in 2020, even though the commitment has varied from company to company. In 2015, 48% of Intuit's HR function was involved in talent acquisition. That grew to 52% in 2020. HubSpot rose from 36% to 40% during the period.
Perhaps the most interesting development here took place at Salesforce. Between 2016 and 2019, its employee attrition rate declined from 10% to 8%, even as the resources dedicated to talent acquisition dropped from 51% to 44%. Lower turnover among the workforce impacts the pace of recruiting, obviously, and the increase in retention may at least partly explain the drop in attention paid to recruiting.
Strategy has benefitted by an increased commitment at both Workday and Cisco. Workday dedicated 4% of resources to strategy in 2015, which climbed to 7% by 2020. Cisco's commitment rose from 5% to 7% during the period.
Both companies made notable acquisitions over the last five years. Workday, for example, acquired the collaboration software provider Pattern in 2018, sourcing firm Scout RFP in 2019 and engagement platform Peakon in 2021. Salesforce, meanwhile, purchased integration platform MuleSoft in 2018, analytics platform Tableau in 2019 and communications package Slack in 2020. Given the pace of acquisitions pursued by each firm, it's logical to see where additional resources would be necessary to identify, evaluate, close and manage each transaction.
Recruiting, hiring and onboarding always need close attention. Even in the midst of a recession, with unemployment hitting record highs, finding and retaining qualified workers wasn't easy, and even despite the economic chop they still pursued growth strategies and workforce initiatives. The resources invested in HR as the business climate swung from strength to recession illustrates the commitment enterprise companies have made to their workforce.
For more such Updates Log on to www.hrtechcube.com
---
ABOUT THE AUTHOR
Hariharan Kolam
Hariharan Kolam is the CEO and Co-founder of Findem. Previously he was the Founder and Chief Technology Officer of [Instart Logic]. Before that, he was employed at Aster Data, where he worked on all features across the entire development stack, ranging from the kernel to BIapplication layer. Kolam holds bachelor's and master's degrees in computer science from Visvesvaraya National Institute of Technology, India, and Stony Brook University respectively.