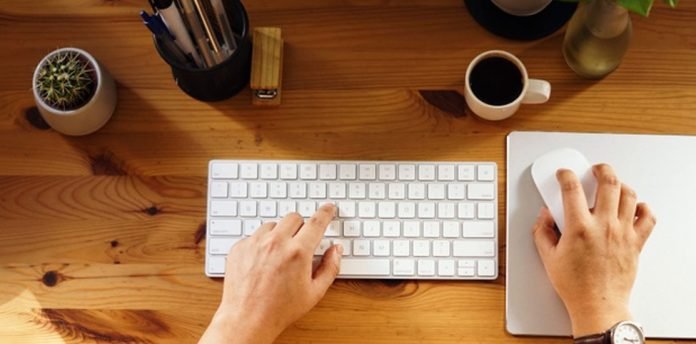 Credit to the widespread digital connection, the "working world" is fast shifting from traditional offices to at-home workstations. The coronavirus pandemic has, of course, played a part in expediting the shift. As anyone would predict, the shift has tagged along with its fair share of challenges, the biggest of them all being time wastage and mismanagement.
But considering that remote workers have flexible schedules and don't have crazy commute routines, it is possible to save more time and be more productive when working from home compared to traditional in-office working.
Remote workers just need to find a good balance between household and office time, and get a little more creative and organized, to be able to save time.
Here are a few time-management tips for you:
Going Smart with Technology
There are many software and tech apps that can make your work easier and faster. Some of them include:
PDF converter app. PDF documents can be password-protected, unlike Word documents, so your kids cannot accidentally delete or tamper with your work. You just have to convert to PDF all your documents to avoid having to re-do completed work.
Productivity tools. These time management apps such as digital calendar, collaboration software such as Slack, communication tools such as Fleep, smart editing and styling tools such as Google Docs, and scheduling apps such as Paymo. Think of any task that you need to automate and you sure will find an app or software for it!
Video conferencing tools. Get your team together and collaborate through video conferencing. Decision-making becomes easier and faster when remote team members engage on a common video conferencing platform such as Zoom.
Create a Work Friendly Environment in Your Home
When working from home, you at least need to give it an "office" look. You know, create a space that's free from distractions from your children, music, TV, etc. Create a space that encourages you to prioritize office work over household chores during working hours. Bring in an ergonomic office desk/chair combination to not only maximize your comfort but also prevent you from possible backaches and eye problems. When you are healthy and comfortable, you work more efficiently and consequently save a lot of time. Also, ensure that your filing system makes it easy to locate files. Install a shelf if you have space in order to declutter your desk- so that you only place on the desk assignments that need your immediate attention. You might consider hiring the right remodeling contractors who will help you with creating the ideal work environment.
Scheduling and Sticking To the Schedule
Interruptions, distractions, and misplaced priorities are more prevalent in remote working than in a traditional office. You will eliminate most of the distractions and interruptions by creating and sticking to a schedule.
For starters, create a to-do list and be mindful of your personality. If you are a morning person, start by completing office work and later handle house chores. If you are an evening person, you will save time by handling all household chores during the day and then focusing fully on office work in the evening. Remember to schedule brief breaks in between the office and household work. Have a quick physical exercise like walking around the neighborhood or biking between tasks. Exercise is a good way to rewind and relax your mind and body after a tiring task and to consequently boost your brain capacity.
Bonus tip: If you have a kid in the house, align your schedule to their eating and sleeping patterns. It also helps to include in your schedule enough time to play with the kid(s). Not all interruptions from your loved ones are bad. Some will help you maintain a healthy life-work balance, which then boosts your productivity.
Work breakdown structure
A work breakdown structure is simply a simplified scope of what needs to be done. It is particularly important when you are handling big, overwhelming projects. It is a detailed plan that breaks down huge projects so that they appear less complicated and less scary. You would be more motivated to get to work knowing you got every step well figured out.
Your structure should have these 4 important parts:
A statement of Work
Write down, in the simplest words possible, the vision and mission of the project at hand. What are your objectives and which timelines do you need to observe? Read this statement every morning to remind yourself of what needs to be done that day- to get you back on track in case you stagger out of your schedule.
Phases
Beyond having the vision of the project on paper, you need to break it down into phases. Different projects have different numbers of phases depending on size but, on average, you should at least have two to three phases. Phases make overwhelming projects seem smaller, more urgent, and achievable, so you don't waste time worrying and procrastinating.
Deliverables
Deliverables include specific tasks that are totally necessary to complete in a very limited space of time. The minimum requirement is to see the accomplishment of these deliverables before commencing on the next deliverable or phase. Deliverables too should have a statement that briefly explains their purpose. Multiple deliverables make a phase.
Tasks
Small tasks accumulate to make a deliverable. They are in fact the smallest component of the work breakdown structure. They should be doable and very precise. In tasks, every detail is important as it is in them that you can get the full picture of everything needed to do to complete the project.
Final Word: Make the Best of Your "Saved Time'
The idea of saving time when working from home is to make your life more comfortable and bearable.
That is why you ought to use the time you save on improving both your personal and professional lives. Use the time to exercise, garden, or improve your social life through engaging friends and family members in things that make you happy.
For more such Updates Log on to www.hrtechcube.com
---
ABOUT THE AUTHOR
Amanda Booska
Amanda Booska is an adviser for Marketing. She advises many businesses to create branches such as in France, Italy, Switzerland, and the UK. She has experience working in a range of industries and providing technical support in topics such as business growth, market expansion, and product development. Amanda is passionate about family, languages, traveling, and reading.