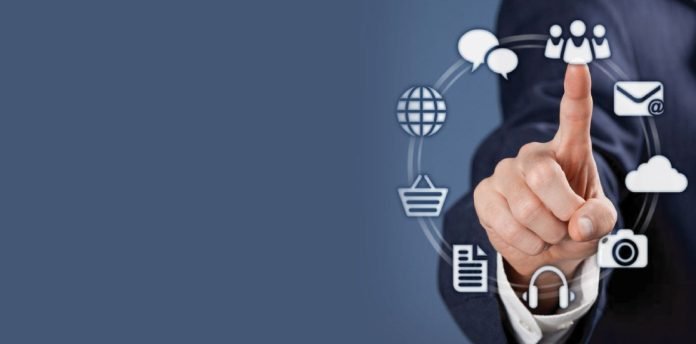 HireQuotient, the next-generation HR Tech organization, has launched EasySource – the world's first fully automated talent sourcing product with embedded ChatGPT. With EasySource, recruiters can create curated talent pipelines and engage candidates effectively with minimal human intervention to reduce time-to-hire drastically. This free product is geared for sourcing and engaging relevant candidates for sales & marketing roles in the US.
EasySource utilizes cutting-edge technology to identify the most relevant job seekers from active and passive talent pools based on their skills, interests, relevant experience and US work authorization. To engage qualified candidates, the product hyper-personalizes communication across email and LinkedIn using embedded ChatGPT and automates multi-channel outreach using workflows optimized for generating maximum response.
Recruiters can reach out to candidates on their personal email IDs, send them a LinkedIn connection request as well as send them a LinkedIn InMail with personalized messaging. They can manage candidate responses within the dashboard and visualize the talent pipeline at multiple levels on the basis of their evaluation of the candidates.
Speaking on the launch, Smarthveer Sidana, CEO, HireQuotient, said, "The philosophy behind building EasySource was to empower recruiters to 'source right talent, right now'. We are proud of the capabilities that we have built into this product that expand recruiters' bandwidth exponentially as they discover top talent for any role and engage them at scale with hyper-personalized messaging. This has been made possible only because of our vast experience in the HR Tech space that has given us deep insights into the challenges faced by recruiters in building a robust talent pipeline."
The launch of EasySource comes at a time when organizations are struggling to find and hire qualified candidates from highly skewed talent pools. EasySource provides a much-needed solution to this problem by simplifying the sourcing process and enabling organizations to identify and engage with the right talent.
Discover the full potential of your Hrtech strategy with our comprehensive Hrtech News and Hrtech Interviews.
Want to Contribute? CLICK HERE To Submit Your Guest Post and Join Our Community of Writers!!!