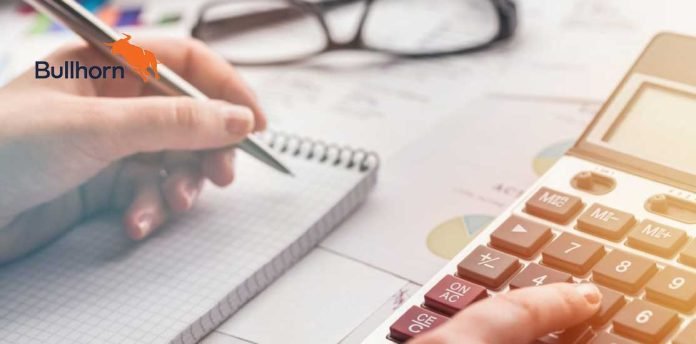 Bullhorn®, the cloud computing company that helps staffing and recruiting organizations transform their businesses benefits, found that 77 percent of global recruitment firms say that employers must accelerate worker pay increases in order to compete for qualified candidates in 2020 hrtech news. According to Bullhorn's 2020 Global Recruitment Insights and Data, 44 percent of respondents also identify this need for higher pay as one of their top three hiring challenges over the next three-to-five years, up from 30 percent in 2019.
The reason so many firms cite increased pay as such a priority is to address the continuing tight labor pool – their second-most-cited hiring challenge hrtech. Employers and recruiters need to compete more effectively to attract candidates into the workforce and into new roles; 50 percent, for example, say skills shortages are worse now than they were five years ago. Further, 43 percent say that candidate acquisition is the top priority for 2020, a need highlighted by the talent shortage.
Recruiting professionals see increased prospects for a recession, but nevertheless bank on industry growth for 2020
As for macroeconomic trends, recruiting professionals display a mix of increased pessimism about the economy with a sustained optimism about revenue increases for 2020. The number of respondents who expect a recession in 2020 jumped to 45 percent, up from 30 percent for 2019. Overall, 64 percent of respondents named economic uncertainty as their top macroeconomic challenge for the coming year, up from 49 percent last year.
Despite anxiety over the future of the economy, respondents largely have a positive outlook for revenue growth within their own industry. Seventy-one percent of respondents expect their revenues to increase in 2020, with 19 percent saying they expect revenues to increase more than 25 percent. Furthermore, 50 percent expect to see an increase in their operating budget.
Other Key GRID 2020 Findings:
Diversity issues persist in the talent pool and within staffing firms
Sixty-five percent of firms agree that diverse organizations are more effective, and 54 percent report that clients require diverse candidate shortlists. However, they also say the talent pool falls short, with slightly less than half citing a lack of diversity in their candidates, vs. 38 percent seeing no shortage.
Within recruiting agencies, 42 percent see a lack of diversity inside their own companies. Although women make up 60 percent of salespeople and recruiters, they are only represented in 32 percent of senior executive roles. Meanwhile, people of color represent 30 percent of all practitioners but only 16 percent of leadership.
Skills shortages and high churn rates join pay increases as top hiring challenges for 2020
In addition to being among the top hiring challenges, skills shortages is the top-named recruiting challenge overall, named by 49 percent of respondents. Seventy-four percent of recruiters also say reskilling is effective against skills shortages and resultant tight talent pools. However, slightly less than half – 47 percent – say their reskilling efforts will actually increase in 2020.
Digital transformation: more see the need, but readiness still lags
For 2020, digital transformation is once again the top operational challenge for recruiters, named by 55 percent of respondents. Moreover, 83 percent state that digital transformation could help their business, and 86 percent say businesses must embrace digital transformation to remain competitive. To be ready to embrace innovative technologies like automation and artificial intelligence and realize digital transformation, staffing firms need to embrace and use their existing recruiting technology, and GRID responses reveal a gap: 20 percent cite little or no adoption of their technology.
Technology spending is expected to increase, but will it be enough?
Showing that anticipated financial support still lags behind the desire to advance digital transformation efforts, 55 percent of recruiters expect an increase in technology investment next year, though only five percent expect a decrease. Only 22 percent of respondents have changed to a new staffing technology within the last year, while 37 percent have either never changed providers or have not done so for at least five years. The top barrier to further technology investment among firms unhappy with their core staffing technology is a fear of disruption.
Online talent platforms are on the minds of recruiters
Sixty-five percent of GRID respondents say that demand for online talent platforms in the growing gig economy will increase in 2020; increased competition from these platforms is the third-ranking operational challenge recruiters say they will face in the next three-to-five years. However, 58 percent are unsure these platforms make recruiting easier or harder.
"The global recruitment industry continues to roll with optimism for growth in the new year, focusing on practical solutions to challenges rather than fear of a potential economic downturn," said Gordon Burnes, Bullhorn's chief marketing officer. "The focus on the need for employers to increase rates of pay to remain competitive in the labor market stands out as a new emphasis on finding ways to draw talent into a tight labor market. Firms are also clear about their need to embrace digital transformation to remain competitive, whether that's moving to the cloud or embracing automation, and over half of the respondents said their technology budgets are going to increase in 2020, in part to facilitate this transformation."
Bullhorn's Global Recruitment Insights and Data research is the result of a global survey conducted among 2,200 recruitment professionals in the autumn of 2019. The findings spotlight the industry's take on the current recruitment landscape—from financial forecasts and top priorities to persistent challenges and emerging technologies.
To read more about Bullhorn's Global Recruitment Insights and Data research, visit https://grid.bullhorn.com/?LS=Public_Relations&LSD=&LA=grid2020_release&LAD=&utm_source=pr&utm_medium=pr&utm_campaign=grid2020_release.
About Bullhorn
Bullhorn® is the global leader in software for the staffing industry. More than 11,000 companies rely on Bullhorn's cloud-based platforms to power their staffing processes from start to finish. Headquartered in Boston, with offices around the world, Bullhorn is founder-led and employs more than 1,100 people globally. To learn more, visit www.bullhorn.com or follow @Bullhorn on Twitter.