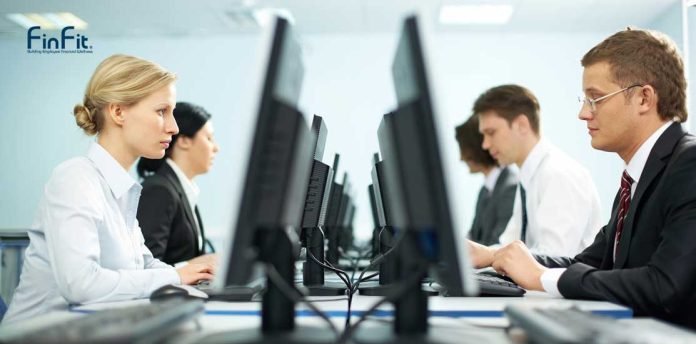 FinFit, a FinTech company that provides over 125,000 employers with a unique financial wellness benefit platform, has overhauled the platform to focus on predictive AI, feature enhancements and ease of use for members.
FinFit announced its mobile-first focus in July, updating FinFit.com with a sleek new look and improved functionality. The user experience for members follows suit, creating a smart, seamless journey site-wide from information-gathering to ultimate financial health improvement. Dozens of customer interviews were conducted by a design firm that specializes in user experience transformation. FinFit leveraged the findings to reinvent its financial wellness platform.
Members can log in to FinFit via facial recognition, fingerprint technology and various other mobile-friendly options. The FinFit experience begins with a personal financial health assessment which identifies each member's financial goals and current financial situation. This differentiator enables FinFit to provide unique recommendations and next steps tailored to each member, unlike other programs that offer generic solutions that may not be relevant or necessary.
Each FinFit member journey is AI-driven, utilizing data to determine the best 'next steps' to help each member achieve financial stability. A new member rewards program encourages members to explore FinFit, awarding points for completing actions that will improve their financial acumen.
"The financial health crisis is growing. We know employees need guidance, and we are positioned to help them succeed. Services we offer like free financial coaching, a dashboard to link accounts and track spending, and resources to help them manage current financial challenges are critical to improve their well-being," says David Kilby, president of FinFit. "Now our AI-driven system utilizes the wealth of data we collect to pinpoint the resources that will make the biggest impact for each employee. That's huge."
The need to provide clearer direction for employees has led to the new financial health score, categorized based on the key pillars of financial wellness: spend, save, borrow and plan. Members receive an overall score, but they'll also have visibility into how they're performing in each of the four categories. This data helps drive the 'next best action' engine, ensuring that each member is uniquely positioned to improve their financial position and achieve greater financial health.