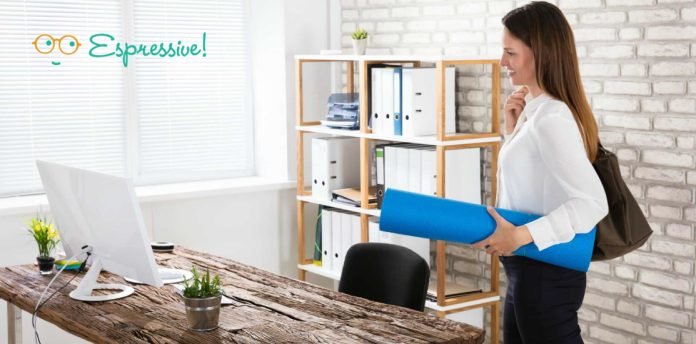 Espressive, a pioneer in artificial intelligence (AI) for enterprise service management (ESM), today announced $30 million in Series B funding led by global venture capital and private equity firm Insight Partners with participation from Series A investors, General Catalyst, and Wing Venture Capital. Jeff Horing, co-Founder and Managing Director at Insight Partners will also be joining the Espressive Board of Directors. Espressive will use this newest capital infusion to fuel company growth and product innovation, while addressing the demands of its rapidly growing customer base. Espressive Barista, the company's virtual support agent (VSA), automates help desks by connecting employees to the information they need hrtech news.
According to Forrester Research, businesses that use AI and other emerging technologies will capture $1.2 trillion in revenue a year, growing at least eight times faster than the global GDP. Similarly, According to Gartner, Inc., in 2021, AI augmentation will generate "$2.9 trillion in business value and 6.2 billion hours of worker productivity."1 With Barista, Espressive provides businesses with an AI-based ESM solution that benefits both enterprise employees and help desk agents. In a separate announcement today, Espressive revealed new innovations to Barista that make it possible to automate help desks with AI, minimize tier 1 support, and provide users with consumer-like self-help hrtech.
"Adoption of AI for IT service management (ITSM) and ESM is exploding and Espressive's advanced automation capabilities stand to significantly disrupt this evolving market. We were immediately impressed with Espressive Barista and its ability to provide an innovative solution that expands beyond the ITSM use case into HR, facilities, and more," said Jeff Horing, co-Founder and Managing Director at Insight Partners. "This sentiment was further validated by comprehensive feedback we received from Espressive's partners and customers which resulted in a net promoter score of 73, placing Espressive in the 'excellent' category. We are excited to work with Espressive to scale its product and become a leader in the ITSM and ESM space employee wellness."
Espressive NLP Engine Optimized to Understand Employee Language
With its new capital, Espressive will continue to build on the company's Natural Language Processing (NLP) engine and the Barista Employee Language Cloud (ELC). The ELC provides a personalized response to commonly asked questions, with the ability to understand 750 million phrases and growing. As employees ask questions, Barista learns new phrases, phrase structures, synonyms and topics, enabling the ELC to expand and grow automatically. The ELC also uses machine learning to identify the correct team or department when a question can't be immediately answered. As a result, organizations using Barista can build a highly scalable conversational AI agent optimized to understand the language of employees without the need for AI expertise.
"We've received overwhelmingly positive feedback from our customers and prospects about Barista. To address this demand and accelerate expansion into new markets and use cases, we will use this funding to further scale our engineering, sales, and marketing teams as well as continue to cultivate our partner program," said Pat Calhoun, CEO and founder of Espressive. "Looking ahead, we're uniquely positioned to continue our rapid growth, while maintaining our relentless focus on building a highly scalable conversational AI agent that understands the language of employees."
Espressive Business and Technology Momentum Sets the Stage for Rapid Growth in 2020
Since announcing its Series A funding, Espressive announced multiple innovations in Barista, including:
Ability to support purpose-built, integrated HR service delivery and onboardingin addition to consumer-like self-help experiences for employees
Introduction of the Barista Employee Language Cloud, enabling Barista to go beyond conversational chatbots to power digital transformation of Enterprise Service Management (ESM)
Integrated approver workflows that make Barista the first AI-based employee self-service solution to automate processes while maintaining compliance
Achieved SOC-2 compliance, ensuring Espressive meets the strict security requirements of enterprise customers
Espressive received several industry accolades and was named a 2019 "Cool Vendor" by Gartner, a 2019 "Hot Vendor" by HFS Research, a gold winner in the 14th Annual 2019 IT World Awards® in IT Service Management, and was named the Top 20 Most Promising IT Service Management Solution Providers of 2018 by CIOReview.
Barista also achieved Advanced Technology Partner status in the Amazon Web Services (AWS) Partner Network (APN) in 2019. Additionally, Espressive announced a partnership with SAIC to incorporate Barista in SAIC's U-Centric next generation IT end-user solution. The partnership established SAIC as the first company to introduce AI-based virtual assistant technology to U.S. government customers. Espressive is used across a range of verticals including healthcare, retail, technology, and more.
About Espressive
Espressive, the pioneer in artificial intelligence (AI) for enterprise service management and a 2019 Gartner Cool Vendor, redefines how employees get help by delivering exceptional employee experiences. Barista, the company's virtual support agent (VSA), brings the ease of consumer virtual assistants, such as Amazon Alexa and Google Home, into the workplace. Barista automates resolution of employee questions, issues, and requests with personalized experiences that result in employee adoption of 80 to 85% and reduced help desk call volume of 40 to 60%. Espressive is backed by Insight Partners, General Catalyst and Wing Venture Capital, and is headquartered in Santa Clara, California. Visit www.espressive.com for more information.