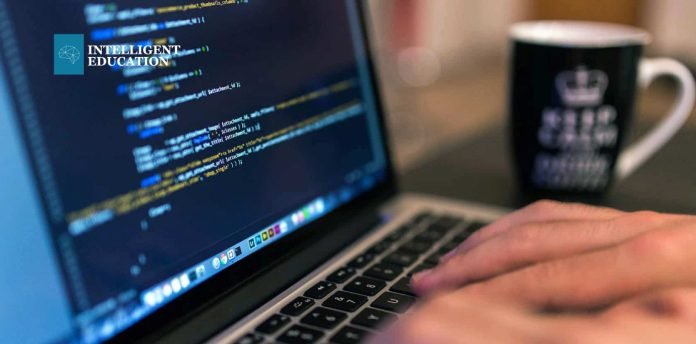 During this present education crisis, schools, universities, and colleges are closing campuses and shifting classes online, leaving educators with a difficult task: how to make online courses quickly and easily hrtech news.
Intelligent Education offers the solution, with intuitive tools that help teachers, instructors, and educators at all grade levels build high-quality online courses with as little as a smartphone and a well-lit, quiet room. Even more remarkable, Intelligent Education offers these course-creation tools completely free of charge:
https://IntelligentEducation.com/
In response to this unprecedented need by educators for professional courseware-creation tools, Intelligent Education is moving its toolset launch date from this summer to today. Intelligent Education, founded in 2018, began creating professional-grade online courses and educational materials for college professors, K–12 teachers, and homeschool audiences. Now to meet the present need, it is making those tools available free of charge to educators hrtech.
"The goal of Intelligent Education was to provide free, easily accessible educational material to eager learners worldwide," says Dr. Jed Macosko, academic director of Intelligent Education and assistant professor of physics at Wake Forest University. "That's still our aim. But with 30 courses available to date by professors at top universities, we are opening our platform to assist educators who would otherwise be stymied by the pressing task of creating online courses content management system. By making the tools we use available to all educators, now they can create high-quality courses quickly and easily—just like we do—using readily available equipment. Rather than fussing with hard-to-use software and hardware, do what you love to do: teach!"
Speed and ease of creation don't mean settling for lower quality. With Intelligent Education courses, you can easily add visual aids—notes, images, and video—and even display picture-in-picture while you lecture. Each user portal account includes Google Cloud storage for videos. Closed captioning and time-stamped transcripts are also available (minimal fees apply).
"Educators at all levels, from elementary school teachers to university professors, who must transition to online classes need a solution now," says Macosko. "Because we value their work, we chose to flip our entire model on its head to benefit them during this challenging time."
View Intelligent Education's completed courses at https://IntelligentEducation.com/ie-courses or begin building your own for free at https://IntelligentEducation.com/build-online-courses.
Intelligent Education is an advanced multimedia courseware site dedicated to students, professional educators, and lifelong learners. Intelligent Education is a part of the Influence Networks LLC group, a family of sites dedicated to lifelong learning and personal growth. Influence Networks also includes InfluencePublishers.com (nonfiction publishing and publishers of Bright Notes), and—launching later this spring—AcademicInfluence.com (tech-driven rankings of colleges, universities, influencers, and much more) and AlexandriaLibrary.com (free, online library and reader).