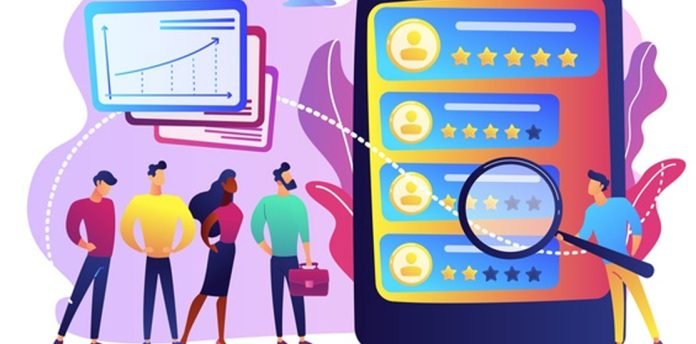 Updated Productivity Score, Employee Health and Wellness Features, and Self-Managed Deployment Options Make enaible 3.0 the Smartest Way to Work Smarter
enaible, the world's most robust AI Productivity Platform, announced today the release of enaible 3.0 with powerful new features and a platform redesign to supercharge productivity wherever work needs to happen. Features introduced in the third generation include the world's first knowledge worker productivity score, new tools to encourage work choices that promote employee well-being, improvements to the Productivity Recommendation Engine, and a self-managed deployment option.
"Most CEOs are unable to answer questions like: What was the productivity of every employee and team prior to the COVID-19 pandemic? What is the productivity of employees and teams during COVID? And how does productivity differ between working in the office, at home, or when working hybrid?" said Dr. Tommy Weir, founder and CEO of enaible. "Whether they're thinking about this now or not, they will be in the near future. With up to 85% of company costs tied up in people, understanding employee productivity is material for investors wanting to make more informed investment decisions. And enaible 3.0 is the solution."
enaible runs on top of systems companies use every day – including SAP, Oracle, Salesforce, Microsoft, Zoom, etc. – and applies its human-centered AI to the data these systems produce to create easily digestible productivity insights. enaible's AI automatically recognizes what employees are working on, when, and then intelligently learns what really matters to optimize workforce productivity and improve results.
A new Knowledge Worker Productivity Score is an important centerpiece of enaible 3.0. This enhanced score understands the uniqueness of each job and provides a single metric for company leaders and their teams to view productivity and track progress. It focuses on the three most important factors in knowledge worker productivity:
Activities: Paying attention to what employees spend time doing is the beginning of transforming how work gets done.
Habits: Consistent work habits restore energy and create more time for value-add work.
Quality Impact: Knowledge worker productivity is a collective effort; teams can achieve more by knowing how their work impacts others.
This new mix of score components – and particularly the focus on knowledge worker habits – creates the capability for new features focused on employee health and wellness. enaible's new Work Habits Feature puts well-being at the forefront of work by providing personalized insights that help individual users develop healthy work habits. Taking into account that energy management matters as much as time management, the insights enaible provides empowers workers to achieve more without burning out.
A new Productivity Recommendation Engine introduced in the third generation of the enaible platform learns the way users work to deliver a mix of personalized, intelligent recommendations. Improvements are designed to help employees discover more insights including:
Priority: AI-generated recommendations based upon the way specific employees work.
Popular: Recommendations that other employees in the organization find impactful.
Best Practice: Over 1,000 built-in recommendations to help improve worker and team productivity, with new ones added every week.
enaible 3.0 also introduces enhanced security functionality providing greater data protection for enterprise companies. In addition, a new self-managed deployment option makes it quicker and easier for new customers to get started. Customers can download and install enaible 3.0 to their own infrastructure or cloud environment and after simple connections with different systems, enaible will do the rest.
All of these new features are presented through a completely re-designed user experience optimized to ensure executives, managers, and employees are engaged and receiving exactly what they need to get better, work smarter, and achieve more. The result is work becoming more efficient, more personalized, and more profitable.
To learn more about the new features and enhancements, read: What's new in enaible 3.0. To schedule a demo with enaible, please contact demo@enaible.io.
For more such Updates Log on to www.hrtechcube.com