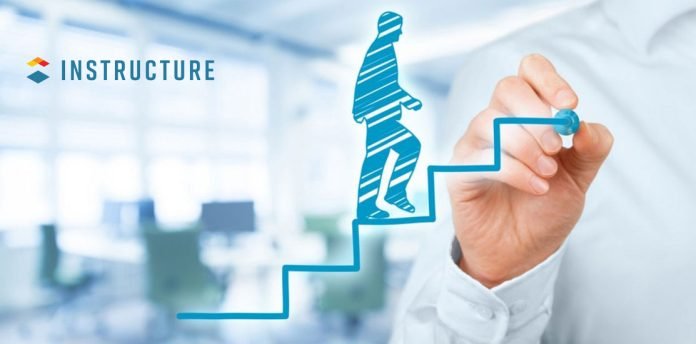 The workplace is rapidly changing — from the way we communicate and collaborate to the benefits and perks that attract and retain employees. Companies that don't embrace these differences will find it hard to thrive and keep up with the ever-changing future of work.
We've seen four different generations in the workforce for some time now. Baby Boomers, Gen X, Millennials and Gen Z all have different views, expectations, and priorities. Companies have had to adopt new methods for just about everything — from recruitment and benefits to employee development and career planning. But one thing remains0 the same: people, regardless of generation, should be treated as individuals with unique drivers and needs when it comes to their career development. Here are a few employee development trends to keep in mind as you kick off the new decade:
Fulfillment is the New Employee Engagement
Employee engagement has been the industry-wide benchmark of employee development for the last few years, and rightfully so. Employees who are engaged have run circles around those who aren't in the KPIs that really matter, including customer ratings, profitability, productivity, turnover, quality, safety incidents, and absenteeism, to name a few. Boosting engagement should still be a top priority, but companies that want to thrive in the workplace of the future need to take it one step further. Modern employees have evolved once again, and expect more than engagement from their work. They expect to be fulfilled.
According to research by PwC, there are three hallmarks of a fulfilling workplace experience:
Relationships – a sense of belonging and connection to others
Impact – progress towards a goal employees believe in
Growth – personal challenges that employees overcome to get stronger
Building an employee development program with these pieces in mind can help companies create engaging and fulfilling careers for their employees.
Manager + Employee Relationships Matter Most
A recent study found that 57% of people have left a job specifically because of their manager. It's unrealistic for managers and their direct reports to become best friends, but meaningful, constructive conversations can go a long way in strengthening those relationships, helping decrease turnover and keep employees engaged. Modern employees need ongoing feedback on the regular from their managers. This feedback is best communicated via one-on-one meetings. These meetings don't have to be long, but they should happen frequently and focus on status updates, tracking individual and company goals, recognition, and digging into development opportunities.
Transparency, trust and accountability are the must-haves for a solid manager-employee relationship. Ongoing one-on-ones are the perfect platform for a meaningful dialogue (not a monologue) about an employee performance. Employees who feel empowered, respected and heard are motivated to not only stick around, but also do their best work.
Find the Value in Mentorship
Much like everything else in the workplace, mentoring has changed. Pairing up a senior team member with a junior one for an arranged work relationship is no longer effective. Executed poorly, these mentorships can do more harm than good, creating emotional distress and negative feelings about the company.
However, if a company can successfully execute a mentorship program, it will reap the rewards of happy and engaged mentors and mentees. Give employees the freedom and tools to find and connect with their own mentors. Autonomy goes a long way in the modern workforce. Rather than assign a mentor, encourage employees to collaborate and exchange skills, tips and tricks on their own. Skills are a meaningful connecting factor when it comes to mentor/mentee pairings. Identify who's good at what on your team, then use that information to match up those who need some skill boosting. The tools used to create matches, support meaningful conversations, and track progress should enable people to form connections that help them be more effective in their careers.
Career Planning is No Longer Linear
Today's workplace is one with flat hierarchies, a shortage of skills companies are desperately trying to fill, and rapidly changing technologies. This can make it difficult to fill the skills gaps companies currently have and develop employees for future roles. The reality is that employees are no longer looking to climb the career ladder. They want to explore opportunities that cater to their individual interests and career goals, and this doesn't necessarily mean a move upward.
Companies that have a strong understanding of what motivates their employees at work can create employee-centric career paths that truly resonate. Self-directed learning, transferable skills development, mentorships and stretch assignments can all play a role in developing employees. But the ultimate focus should be giving people access to development opportunities, in all forms, that align with wherever their journey is taking them.