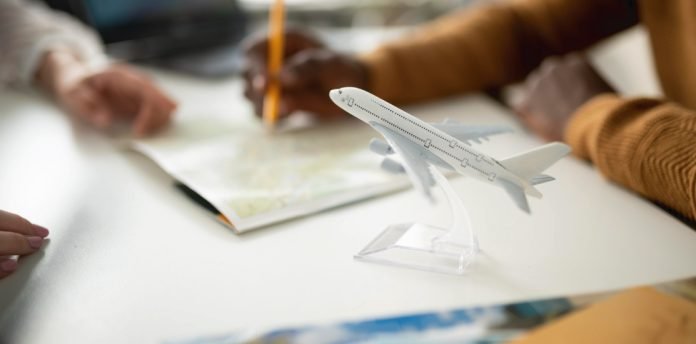 elementsuite, the leading employee-centric SaaS HR and Workforce Management platform, today announced the launch of ELLA (Elementsuite Large Language Assistant), a complete artificial intelligence (AI) toolset which is set to revolutionise HR software, and designed to help HR leaders increase the productivity of their workforce. Harnessing the power of ELLA's AI-enabling techniques offers unrivalled data recollection and HR process assistant capabilities to boost efficiency and productivity in HR operations.
ELLA is available as part of elementsuite's innovative employee-centric SaaS HR and Workforce Management platform that encompasses the full employee life cycle to provide new clarity for HR leaders. With advanced AI-driven capabilities, ELLA heralds the start of a new era in HR software, which means HR and people teams can unify their data to create accurate and meaningful decisions to grow and support their workforce – capable of handling the needs of the largest UK businesses of up to 175,000 employees.
Going beyond content generation, ELLA serves as a 24/7 HR assistant, streamlining a variety of HR requests, ranging from generation of mortgage reference letters to employee onboarding support. This allows organisations to bid farewell to the time-consuming and repetitive tasks that burden HR departments, so that their skills can be redeployed for priority tasks. ELLA allows enterprise organisations to harness the power of AI within their organisation and elevate their HR data management, whilst ensuring data security.
With the UK Government promoting the UK's investment in AI to grow and enhance digital business across all industries, ELLA is the first AI-based HR software that empowers organisations to explore the benefits of combining AI intelligence and human HR expertise for remarkable people outcomes. It can support each employee's specific set of needs in their world of work, for instance their schedule, training, holiday allocation and pay, while providing insight into productivity for HR managers and ways to support responsible hiring practices, such as reducing bias in the selection process.
ELLA harnesses the capabilities of large language models (LLMs), which excel in question answering, content generation, classification, and summarisation/generalisation tasks. This translates to simplifying HR processes and transactions, and it can even be programmed to align to the specific organisation's tone of voice, to give a more human touch for employees.
Security and data protection are essential to build trust in HR software and for business continuity. With ELLA, HR data is fortified by robust security measures, adhering to industry standards and best practices. ELLA applies the same HR authentication and authorisation security models as used through the elementsuite application which only affords the right information access to the right people. 
Steve Elcock, founder and CEO of elementsuite said, "The future of HR software is here, and it's AI driven. As AI permeates every industry, the arrival of ELLA is the opportunity for organisations to embrace the most advanced technology for their HR and Workforce Management. As the first live AI assistant bot to be fully integrated with a workflow engine and embedded within an HRIS, ELLA ushers in a new AI era of HR data management, creating interconnected data landscapes, and higher-level HR data abstractions to empower streamlined decision-making.
"ELLA has two key missions: increasing productivity in a changing world where the workforce talent pool is shrinking whilst ensuring data privacy and security are upheld at all times.  We're excited to see the benefits that ELLA is offering our enterprise customers and how, blended with their human expertise, it can provide AI-powered support across the entire employee life-cycle." 
The key benefits of ELLA include:
Ease of use boosting user experience and adoption
ELLA is fully embedded into the elementsuite platform, and its easy-to-navigate interface enhances user experiences and improves HR software adoption and efficiency, right through the organisation.
Powerful AI capabilities boosting efficiency and productivity
ELLA provides flexibility and control over the key AI techniques to fully unlock the power of Large Language Models (LLMs), which are: i) prompt engineering, ii) retrieval augmented generation (RAG), iii) fine tuning of domain-specific models, iv) reinforcement learning using human feedback (RLHF) and v) AI-powered workflow. 
ELLA benefits staff universally – from frontline employees to HR pros and management
ELLA produces excellent and accurate responses, or recommended actions, to a plethora of prompts – from answering questions about contracts to booking absences. Rather than simply providing generic generations from foundation models, ELLA will respond to requests using sophisticated AI techniques, using your data, applying your HR data security, in your tone, using your company policies and guidance. HR prompts might include: "Write a personalised mortgage reference for Callum Smith." Or "Summarise the top 5 training needs from this year's performance reviews for site X. Employee prompts might include: "Who could cover my shift?" or "How much holiday have I accrued this year?"
ELLA operates within an organisation's dedicated, private security environment, guaranteeing that data is kept safe and confidential. This approach that embeds AI within the elementsuite platform ensures that the most sensitive HR information is shielded from external threats and unauthorised access, granting peace of mind, and guaranteeing trust in the platform.
Seamless integration for clients and delivering personalised customer service
ELLA seamlessly integrates into existing elementsuite systems without requiring any action by the HR team. It's a smooth transition, without the need for browser updates or complex changes. elementsuite's dedicated team provides comprehensive customer service and training, guiding employees every step of the way to ensure that staff experience the full benefits of ELLA's AI-driven HR capabilities.
About elementsuite
Elementsuite was founded by CEO Steve Elcock, with a vision to revolutionise traditional Human Capital Management (HCM) thinking and how people experience work, based on his degree in Neuroscience from Cambridge University and decades of experience on large HR tech implementations.
elementsuite is an innovative employee-centric SaaS HR platform that encompasses the full employee life cycle to provide new clarity for HR leaders. Designed to address the HR needs of modern digital businesses, the elementsuite platform was built with user-first and mobile-first at its core, to deliver for the workstyles of busy HR leaders and their increasingly disparate teams.
Having integrated the AI-based capabilities of ELLA (Elementsuite Large Language Assistant), a complete AI toolset to revolutionise HR software, enterprises can now evolve their HR systems to an AI-based, value-driven integrated HR and workforce management solution. 
Headquartered in the UK, elementsuite employs over 60 technology specialists and has an impressive portfolio of customers including McDonalds, Travelodge and TGI Fridays.
Explore HRtech News for the latest Tech Trends in Human Resources Technology.