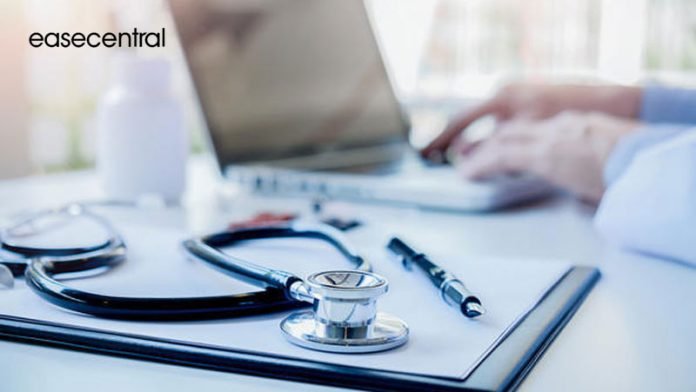 EaseCentral, the leading HR and benefits SaaS platform powered by insurance brokers, today announced a partnership with Oscar Health, a technology-driven, consumer-focused health insurer that makes it easier for patients to access and choose quality, affordable care. The partnership will allow California-based brokers to easily access pre-built Oscar healthcare plans within the EaseCentral system and to submit enrollments completed within EaseCentral directly to Oscar.
This partnership pushes a traditionally pen and paper industry into the digital world by migrating systems online and eliminating tedious paperwork. Like EaseCentral, Oscar is a technology-focused insurance carrier which is well known for their consumer-focused benefits offerings and industry-leading member engagement. Through this partnership, health insurance brokers can now offer these innovative plans to their groups in California. The direct submission from insurance agencies in the EaseCentral platform to the Oscar database enables ID cards to be supplied to employees faster, allowing them to have access to their coverage sooner.
"EaseCentral is committed to providing the best benefits experience for brokers, employers, and employees," said David Reid, CEO and Co-founder of EaseCentral. "Oscar's innovative approach to insurance, paired with this simple enrollment experience for businesses makes the partnership a natural fit."
Plan setup and submission will only require a few mouse clicks, making Oscar plans more accessible to brokers, employers, and employees. Consumers can expect a simpler enrollment process with fewer steps and a quicker completion, which means they will be able to utilize their benefits faster than ever before. In addition to improving efficiency, migrating these processes online also reduces the risk for human error, insuring that enrollment is completed accurately and securely.
"Oscar and EaseCentral share a passion for serving brokers and small business clients with innovative products for health insurance. We look forward to our partnership and advancing the use of technology to deliver a better employee benefits experience," said Michael Lujan, California Market Director at Oscar Health.
With this latest integration, EaseCentral is now working with more than 50,000 employers, servicing 1.2 million enrollees. The company has seen record growth since its inception in 2012 and is enjoying continued growth and momentum through 2018.
About EaseCentral
EaseCentral is an online benefits enrollment platform built for insurance brokers and employers. EaseCentral makes it simple to set up and manage benefits, onboard new hires, stay compliant and offer employees one destination for all their human resources information.
Started in 2012 in San Francisco by employee benefits veteran, David Reid, and web and engineering architect, Courtney Guertin, EaseCentral works with insurance brokers and small businesses to create seamless HR and benefits processes on an easy-to-use platform, and has offices in Las Vegas, Omaha, New York, and San Diego. In 2015, EaseCentral was launched on the West Coast and is among the most widely adopted, fastest growing solutions for brokers and employers in the area, with over 50,000 employers and 1.2 million enrollees. For more information, head to www.easecentral.com.
About Oscar Health
Oscar is a data-driven, consumer-focused health insurer that is committed to improving the member experience by making it easier for members to navigate the complex health care system. Oscar achieves this through personalized, technology-enabled service that helps members along their health journey and empowers them to choose quality, affordable care. The Oscar member experience includes a personalized concierge team, 24/7 telemedicine, mobile and web apps to access health information easily, and a tightly integrated network of first-rate physicians and hospitals. Oscar has been offering individual plans in California since 2016 and started serving the small business community in 2018.