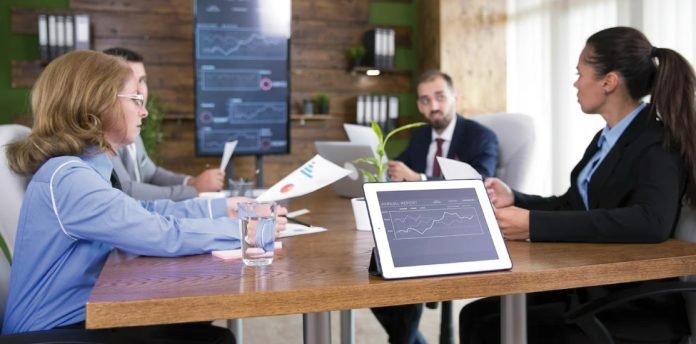 Digital Intelligence Systems, LLC (DISYS), a global firm specializing in IT and workforce solutions, today announced it has chosen to implement HireLogic, an AI-powered interview intelligence platform. The rollout of HireLogic will support the ongoing transformation of DISYS as it leverages the latest in AI, machine learning, and conversational analytics software to continue to expand its global portfolio of capabilities.
The DISYS enterprise, which includes Signature Consultants, ranks as the eighth largest U.S. IT staffing firm with almost 12,000 employees across the world. The company will utilize HireLogic to further streamline its industry-leading recruiting process and build a valuable knowledge base of candidate and interview insights that will not only improve workforce solutions for clients, but will also improve the recruitment experience for its consultants.
Mahfuz Ahmed, founder and CEO of DISYS, explained that the modern business environment continues to evolve. To be prepared and be in position to meet the changing needs of its clients and consultants, DISYS has strategically expanded through acquisitions and partnerships, and invested in emerging, innovative tools and technologies like HireLogic.
Ahmed says AI and machine learning have the potential to transform and disrupt the status quo and now is a critical time for organizations in every industry to examine the benefits and the impacts, and staffing firms are no exception.
"Staffing and recruiting is ultimately about human connection and communication," said Ahmed. "Our recruiters spend millions of hours each year evaluating prospective candidates on behalf of our clients. By implementing HireLogic, we can apply conversational analytics to gain valuable insights from those discussions to help make more informed recommendations, uncover new opportunities, and improve staffing outcomes for our clients and consultants."
HireLogic works by applying conversational analytics and AI to listen to interviews and provide objective insights for more informed recruiting recommendations. By inviting HireLogic to listen to any in-person or remote interview, recruiters can go beyond transcripts to get time-saving abstractive candidate summaries, see how much of the job requisition was covered, highlight notable candidate attributes and experience, extract KPIs, and even detect potential question bias for coaching and compliance. HireLogic also provides optional interview guides with role-based questions and scoring, which flows into a decision support dashboard along with conversational insights.
In addition to supporting the performance, coaching, and development of recruiters, HireLogic is also expected to provide benefits to DISYS consultants. By having a deeper understanding of the skills, experience, capabilities, and preferences of each consultant, recruiters will be better able to consistently evaluate and match the right talent to opportunities as they arise.
"DISYS is already a proven leader in IT staffing and workforce solutions. We look forward to working with their recruiting teams to apply conversational analytics to provide even more valuable data and operational visibility," said Anirban Chakrabarti, CEO of HireLogic. "We also look forward to learning from and collaborating with DISYS to further enhance HireLogic to serve the evolving needs of the staffing industry."
Discover the full potential of your Hrtech strategy with our comprehensive Hrtech News and Hrtech Interviews.