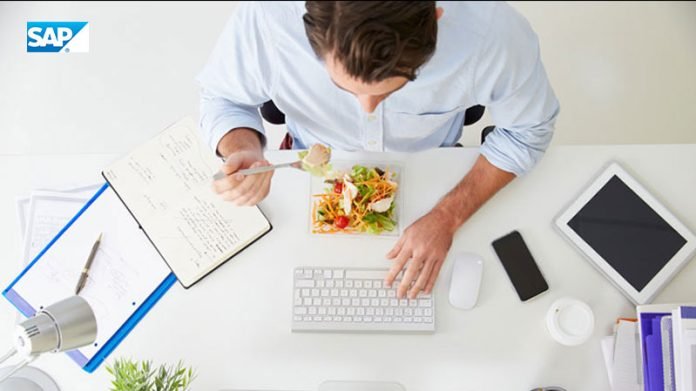 SAP SE (NYSE: SAP) today announced two key additions to the SAP® SuccessFactors® HCM Suite that redefine how people engage and interact with the technology they use at work. These SAP SuccessFactors innovations aim to simplify everyday work life and improve workforce productivity. The announcement was made at the SuccessConnect® event in Las Vegas taking place September 11–13 at the ARIA Resort & Casino.
The new digital assistant for SAP SuccessFactors solutions, currently in beta with a select group of customers, provides the entire workforce with a personalized, engaging experience by applying machine learning to guide and recommend actions based on verbal or written questions or commands.
The digital assistant leverages the SAP CoPilot Web application bot framework and SAP Leonardo Machine Learning capabilities to deliver a conversational, interactive experience for employees using SAP SuccessFactors solutions from the desktop and on mobile devices. It is also integrated with collaboration platforms such as Slack and Microsoft Teams, connecting seamlessly to the tools employees are already using every day.
The digital assistant learns and understands what an employee is looking for, enabling them to find information and take action from the conversational interface without the intervention of a human being.
Not only does this help engage the workforce, it significantly simplifies and redefines what is possible for improving HR service delivery. HR leaders can now provide an intelligent, automated way for the entire workforce to get answers and complete HR-related tasks. For example: HR can provide faster answers more easily to new hire questions, managers can easily award spot bonuses and employees can quickly enter time worked. This frees employees' time for more important tasks, thus helping to create a more effective and engaged workforce with higher productivity.
"Providing consumer-grade technology to help people take control of their careers and perform a higher level of work is at the heart of our vision for SAP SuccessFactors solutions," said SAP SuccessFactors President Greg Tomb. "The future of HR applications is mobile and intelligent, and it leverages all the ways we can interact with tools — both verbal and written. By bridging the gap between how employees engage with technology at home and how they leverage technology to get things done at work, our new digital assistant makes interacting with HR easy, timely and productive."
To further improve usability across the spectrum of popular mobile devices, SAP is also announcing a fully redesigned Android app in partnership with Google. Leveraging native Android interaction patterns, the new app offers a powerful yet simple experience for Android device users. With the new SAP SuccessFactors Mobile app for Android, employees and managers are now able to more easily engage with things such as continuous performance management, act on key learning activities and complete critical people-related tasks like time entry from the comfort and familiarity of their Android device.
"Mobile technology is foundational to success in the digital economy," said Sean Ginevan, head of global strategy for Android Enterprise at Google. "Employees use Android, along with apps from Google Play, to be productive anywhere in the world without compromising security. We're delighted SAP has launched a redesigned experience for SAP SuccessFactors solutions on Android so enterprises can better recruit, retain and develop top talent utilizing the world's most used mobile platform."
To learn more about the digital assistant, visit here. For more on the SAP SuccessFactors Mobile app for Android, visit here.
For more information, visit the SAP SuccessFactors solutions website or the SAP News Center. Follow SAP SuccessFactors solutions on Twitter at @SuccessFactors and SAP at @sapnews.
About SAP
As market leader in enterprise application software, SAP (NYSE: SAP) helps companies of all sizes and industries run better. From back office to boardroom, warehouse to storefront, desktop to mobile device – SAP empowers people and organizations to work together more efficiently and use business insight more effectively to stay ahead of the competition. SAP applications and services enable more than 404,000 business and public sector customers to operate profitably, adapt continuously, and grow sustainably. For more information, visit www.sap.com.
Any statements contained in this document that are not historical facts are forward-looking statements as defined in the U.S. Private Securities Litigation Reform Act of 1995. Words such as "anticipate," "believe," "estimate," "expect," "forecast," "intend," "may," "plan," "project," "predict," "should" and "will" and similar expressions as they relate to SAP are intended to identify such forward-looking statements. SAP undertakes no obligation to publicly update or revise any forward-looking statements. All forward-looking statements are subject to various risks and uncertainties that could cause actual results to differ materially from expectations. The factors that could affect SAP's future financial results are discussed more fully in SAP's filings with the U.S. Securities and Exchange Commission ("SEC"), including SAP's most recent Annual Report on Form 20-F filed with the SEC. Readers are cautioned not to place undue reliance on these forward-looking statements, which speak only as of their dates.
© 2018 SAP SE. All rights reserved.
SAP and other SAP products and services mentioned herein as well as their respective logos are trademarks or registered trademarks of SAP SE in Germany and other countries.
Please see http://www.sap.com/corporate-en/legal/copyright/index.epx#trademark
for additional trademark information and notices.