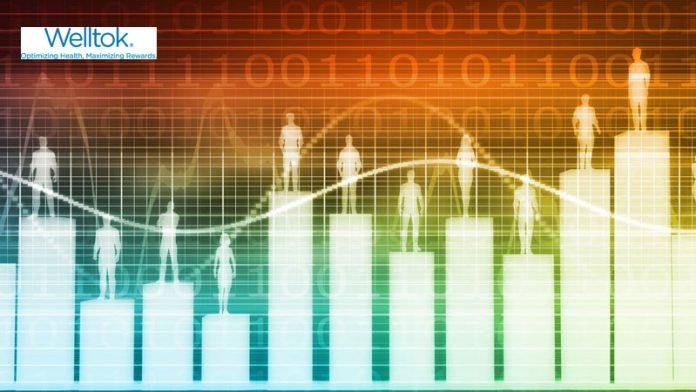 Welltok, a data-driven, enterprise SaaS company that delivers the industry's leading consumer health activation platform, today announced the acquisition of Wellpass, formerly Voxiva. Wellpass is the creator of interactive, popular text-based programs such as Text4Baby, Text2Quit and Care4Life. The acquisition expands Welltok's presence in the managed Medicaid and government markets and brings sophisticated text messaging capabilities and proven, evidence-based health programs into its consumer health activation platform.
"Wellpass is a natural extension of the tremendous work we have been doing to enable health entities to activate consumers by targeting and connecting them with personalized health improvement resources," said Jeff Margolis, chairman and CEO of Welltok. "We look forward to building on Wellpass' successful creation of consumer-first, actionable solutions that enable managed Medicaid, community focused organizations and state agencies to effectively improve the health and wellbeing of their populations."
Wellpass works with an impressive roster of managed Medicaid plans, state Medicaid agencies and departments of health, as well as providers and pharmaceutical companies. To date, Wellpass has successfully engaged with more than three million individuals, delivering more than 400 million health messages through SMS text. Its evidence-based, clinically validated programs range from adult and child health to diabetes management, smoking cessation and prenatal care and have generated impressive results, including:
26 percent increase in well-baby visits
35 percent fewer missed prenatal visits
2 times increase in smoking abstinence
Reduced HbA1c by 12 percent (from 10.5 percent baseline)
The acquisition will allow Wellpass' current clients to more effectively target and engage their members through machine learning and data driven insights, additional outreach channels like interactive voice, chatbot, and live coaching, and the ability to seamlessly incentivize and reward actions. In addition, Wellpass' interactive programs and capabilities will be available in conjunction with Welltok's full product suite. This will benefit Welltok's broad portfolio of clients in the Medicare, large employer, commercial health, pharmacy and health services markets.
"We are excited to join the Welltok family and bring even more value to our clients and their consumers," said Paul Meyer, Wellpass CEO and Welltok's new public and community market president. "Welltok's end-to-end platform delivers unparalleled insights and the seamless ability for our clients, and the market at large, to connect individuals with the right resources, programming and incentives that drive action and positive outcomes for all."
About Welltok
Welltok is a data-driven, enterprise SaaS company that delivers the healthcare industry's leading consumer activation platform. Welltok's solutions empower leading health plans, employers, providers and public entities to connect consumers with personalized health improvement resources, making it easy and rewarding for consumers to complete actions that optimize their health and wellbeing. Only Welltok leverages a machine-learning, multi-channel approach proven to help innovative organizations power growth and retention initiatives, improve healthcare value, and streamline the consumer experience, while upholding the highest security and compliance standards. Follow on Twitter on @Welltok.com.