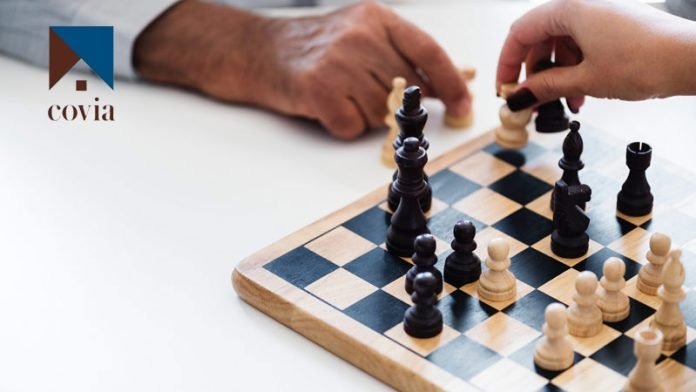 After reviewing 11 potential service providers, Covia has chosen to partner with ADP for its human resources management system.
Covia, a non-profit Aging Services provider in California with 1200 employees, selected ADP for its ability to use technology to get information into the hands of employees at every level.
"In a world where people are used to having information at their fingertips, we need to be able to provide that level of information," said Prab Brinton, VP of Human Resources. "ADP made the perfect partner for us in that."
A myriad of elements beyond its Payroll, Benefits, and Time and Attendance capabilities pushed ADP's Vantage to the top of Covia's list, including:
Enhanced employee and manager self-service portals;
Reporting capabilities providing clear and easy statistical reporting on overtime, labor distribution, turnover, and other vital information;
Process and workflow automation linking payroll and HR systems and processes to increase efficiency.
Covia relied on Bright Solutions to lead the evaluation process. "HRIS solutions are complex, but formal RFP processes are extremely labor and time intensive without always producing a clear answer. Bright Solutions' approach saved our team a tremendous amount of time, reduced the complexity, and resulted in a clear, unanimous decision," says Brinton.
Covia completed the implementation of ADP Vantage and went live in December 2018.
With the system in place, managers and employees are able to see patterns in their work flow, leading to more objective conversations about job performance and making it easier to identify top performers. "Any development conversation you're having is based on true information," says Brinton.
Brinton also noted that the system allows Covia to benchmark against industry standards such as one-year retention rates, workers comp claims, and level of compensation for the area. Through ADP, Covia is also able to access metrics, advisors and the best practice database from The Hackett Group. "Access to these best practices gives us an opportunity to make informed decisions and measure ourselves by realistic metrics," says Brinton.
As one of the world's largest HR providers, ADP offers recruit-to-retire services and solutions, helping companies build teams to take them into the future. Please explore www.adp.com for further details on ADP's solutions and capabilities.
Established in 1965, Covia promotes positive aging by cultivating healthy and engaged communities with a continuum of innovative services that actively support intellectual, physical, emotional, spiritual, and social well-being. In 2018, Covia was certified as a Great Place to Work in Aging Services. For more information on Covia, please visit www.covia.org.
Bright Solutions helps leaders of upscale Life Plan Communities create a technology plan that attracts the next generation of residents and employees. Learn more about Bright Solutions at brightsolutions.co.
SOURCE Covia
Related Links
SOURCE URL: https://www.prnewswire.com/news-releases/covia-selects-adp-vantage-for-hr-solutions-300819869.html