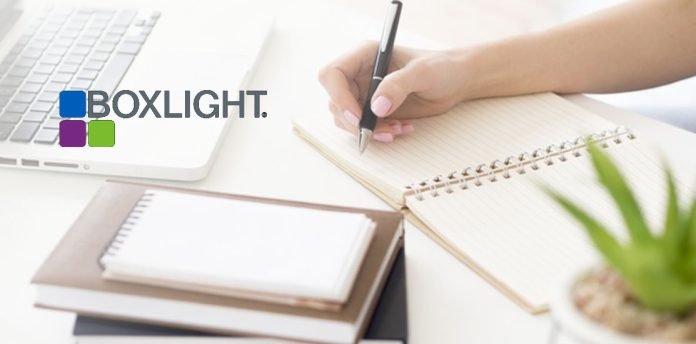 Boxlight Corporation (Nasdaq: BOXL) ("Boxlight" or the "Company"), a leading provider of interactive technology solutions for the global education market, today announced the closing of an underwritten secondary public offering of 13,333,333 shares of its Class A common stock at a price to the public of $0.75 per share. Gross proceeds, before underwriting discounts and commissions and estimated offering expenses, were approximately $10.0 million.Hrtech News
Maxim Group LLC acted as sole book-running manager and National Securities Corporation acted as a co-manager for the offering. Boxlight granted the underwriters a 45-day option to purchase up to an additional 2,000,000 shares of Class A common stock at the public offering price less discounts and commissions.
The offering was conducted pursuant to the Company's registration statement on Form S-1 (File No. 333-238634) previously filed with and subsequently declared effective by the Securities and Exchange Commission ("SEC"). Electronic copies of the final prospectus relating to this offering may be obtained from Maxim Group LLC, 405 Lexington Avenue, 2nd Floor, New York, NY 10174, at (212) 895-3745.
This press release shall not constitute an offer to sell or the solicitation of an offer to buy securities, nor shall there be any sale of these securities in any state or other jurisdiction in which such offer, solicitation or sale would be unlawful prior to the registration or qualification under the securities laws of any such state or other jurisdiction.