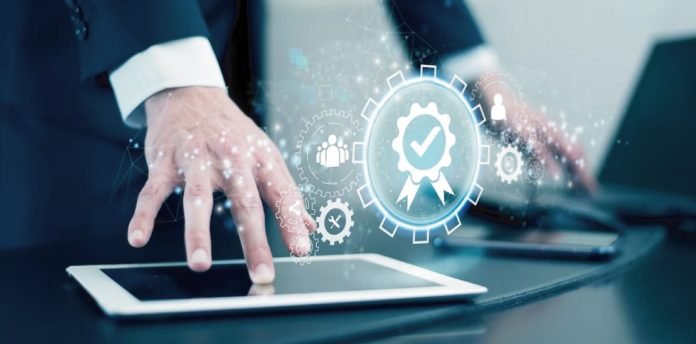 Blend360, a leading global provider of data, analytics, and talent solutions for Fortune 500 companies, has announced the appointment of Pip Courbois as the new Head of Innovation and AI Solutions. In this role, Pip will be responsible for building a culture of innovation and facilitating accelerators to meet our various clients' needs, efficiently and flexibly.
Under Pip's leadership, Blend360 aims to become a top service provider in machine learning and artificial intelligence and to continue to push the envelope with state-of-the-art, tailored solutions for our clients' specific needs. "Our clients are asking us for innovative, state-of-the-art solutions. They come to Blend360 because they have unique, difficult challenges that require data-driven solutions that don't come out of a box," says Ozgur Dogan, President & Co-Founder of Data Science Solutions. "Pip will play a leadership role in driving innovation, which will allow us to make a bigger impact on our clients' businesses. This is a big priority for us in 2023."
At Blend360, consultancy is personal. "We believe every client is unique and requires an individual solution, which we can provide for every business on the planet. We are good at the basics and are dedicated to state-of-the-art solutions. We believe in demystifying AI by building trust through our expert guidance and full transparency in everything that we do," says Pip.
The Innovations Lead will ensure that Blend360 delivers these promises to every client, no matter the size or industry. This is accomplished by fostering a culture of innovation where every delivery manager and data scientist adheres to this philosophy and approach to AI consultancy. With over 20 years of experience in data science in both academia and industry, including a Ph.D. in mathematical statistics, Pip brings a strong mathematical and theoretical foundation to his approach to ML and AI, making him a valuable addition to the Blend360 team.
Most recently, he led teams of data scientists and strategists at major eCommerce firms, including marketing, product, loyalty, and video game analytics. On his decision to join Blend360, Pip says, "I am highly motivated by unique and difficult business challenges. My entire career has been focused on balancing practicality, appropriate solutions, and innovation. I love a situation where speed-to-market is as important as state-of-the-art; the solution is iterative; test and learn. We at Blend360 have incorporated this approach in all our client engagements."
Discover the full potential of your Hrtech strategy with our comprehensive Hrtech News and Hrtech Interviews.
Want to Contribute? CLICK HERE To Submit Your Guest Post and Join Our Community of Writers!!!