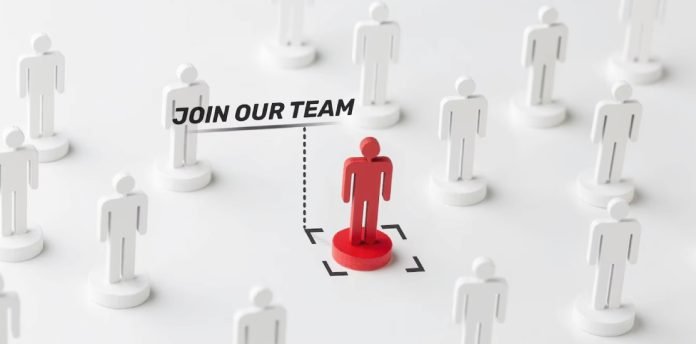 Big Purple Dot (BPD), an innovative leader in providing cutting-edge technology solutions for the real estate industry, proudly announces the highly anticipated launch of BPD Recruit. This groundbreaking recruiting software, powered by CoreLogic, is specifically designed to empower mortgage professionals by transforming their talent acquisition strategies and unlocking exceptional results.
Setting itself apart from the competition, Big Purple Dot is the only company to offer a solution with continuous syncing with a CRM (Customer Relationship Management) system. With this unique capability, BPD Recruit Search Intelligence seamlessly integrates with BPD Recruit CRM, ensuring a unified and streamlined workflow. The continuous syncing feature eliminates manual data entry, enhances efficiency, and enables real-time access to candidate information, empowering recruiters to make informed hiring decisions swiftly.
In today's competitive market, finding qualified and capable professionals has become increasingly challenging. Recognizing this pressing need and the industry's demand for unparalleled accuracy and reliability, Big Purple Dot has exclusively aligned with CoreLogic, a renowned leader in data and analytics solutions. By harnessing the power of CoreLogic's robust technology, BPD Recruit delivers industry-leading data quality and insights, enhancing the recruitment process and equipping decision makers with the information needed to identify top talent effectively.
"We are thrilled to be redefining the landscape of talent acquisition in the mortgage industry," said Roxana Davidoff, Founder and CEO of Big Purple Dot. "BPD Recruit sets us apart from our competitors and empowers our clients to take their recruitment strategies to new heights and build high-performing teams. We are proud to offer a software solution that provides a unique advantage in the market."
BPD Recruit's intuitive user interface and customizable features ensure a seamless user experience throughout the entire recruitment journey that aligns with the unique organizational requirements. The software provides comprehensive analytics and reporting capabilities, delivering valuable insights that enable data-driven decision-making and continuous improvement in the recruitment process.
Mortgage recruiters and hiring managers gain access to an array of powerful tools and features tailored to their unique needs, including:
One-seamless solution: Intelligent search and powerful CRM combined with continuous sync for unparalleled real-time data
ChatGPT integration: Empowering recruiters to handle recruiting objections effortlessly and navigate recruiting conversations effectively
Turnkey solution: BPD Recruit PRO offers pre-built campaigns with branded templates
Data analytics: Analyze, predict, and forecast recruiting pipeline to make swift decision making
Automated marketing: Powerful CRM automation with video MMS, SMS, email, voicemail drops, targeted social and digital ads, handwritten cards, and automated gifting solution
Ease of use and adoption: Built for end-users in mind with beautifully designed UI/UX with premium support for increased user adoption and engagement
To mark the launch of BPD Recruit, Big Purple Dot is delighted to offer exclusive introductory access for enterprise solutions, featuring personalized onboarding support. This limited-time opportunity allows large enterprise organizations to leverage the power of cutting-edge technology, gaining a strategic advantage in talent acquisition and shaping the future success of their organizations.
For more information about BPD Recruit, its industry-leading continuous syncing feature, and the powerful partnership with CoreLogic, please visit BPD Recruit or Big Purple Dot's website. Experience the future of mortgage recruitment with BPD Recruit, powered by CoreLogic, and unlock unparalleled excellence in securing top-tier professionals.
Discover the full potential of your Hrtech strategy with our comprehensive Hrtech News and Hrtech Interviews.
Want to Contribute? CLICK HERE To Submit Your Guest Post and Join Our Community of Writers!!!