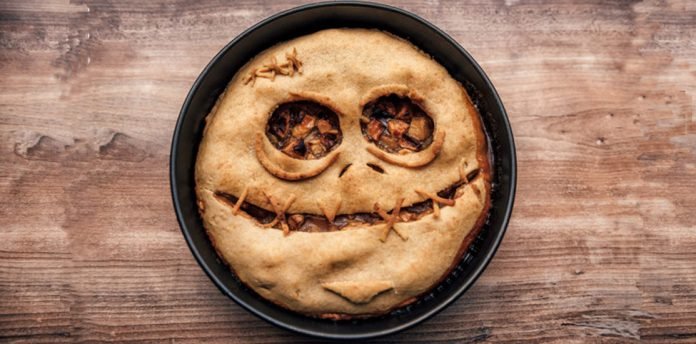 What is the best thing about Halloween? The famous halloween resurrection? Well, apart from that, the candies, the halloween food, and the dessert. If you're telling us that the aroma of spice and sugar with the scrumptiousness of pumpkin filling, filled in a flaky fresh-baked crust doesn't tempt you, it would be a little difficult to believe you. The fall and Halloween are meant for pumpkin and its savory food items. Pumpkin bread, Halloween pumpkin cupcakes, cookies made of pumpkin, can all make you feel toothsome. But the best of Halloween recipes is the one and only Pumpkin Pie! You can't make a pumpkin pie with just pumpkins. It needs to be mixed and matched with a number of ingredients such as eggs, cornstarch, cinnamon, milk, sugar, among many other things. A perfect blend of all of these is what results in a divine,decadent and mouth-watering pie.
Building and sustaining businesses and organizations in the present market climate, it is necessary for them to follow the recipe of success and ensure all their ingredients are rightly blended and there is a collaboration among all of them.
Yes, we are talking about the employees. The employees of a firm are its main ingredients that need to be churned and fused together to result in a scrumptious pie.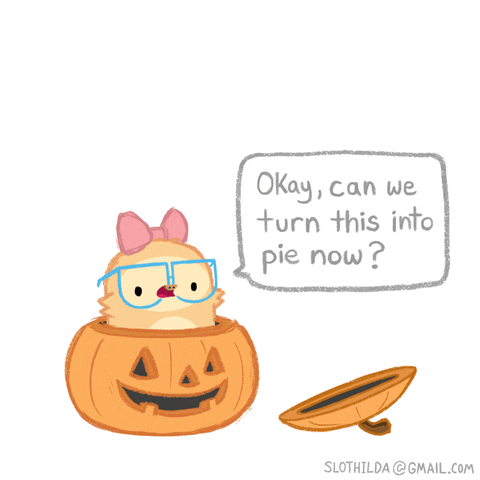 The two most important things about a pumpkin pie are –
The crust here is the HR department that is strong enough to hold the filling but tender when approached.
And, the filling has to be the employees, some like sugar, some like cinnamon, and some like pumpkin. All distinct and varied, but together, a rich bunch of flavor.
Making the filling can be tricky because there is always a chance that your actions can lead to it becoming sloppy. To ensure that your workforce doesn't end up being sloppy, you will need to strategize the best possible formula for your workplace collaboration.
Let's start with the crust. When making the crust, you will need to keep 3 things in mind – the crust has to be buttery, tender, and flaky. As an HR manager, it is your duty to be sturdy and flexible enough, in order to facilitate your workforce.
Butter the Conversation – For an effective workforce collaboration, communication is the key factor. The communication has to be smooth, and to smoothen it, you will need butter. The butter for your seamless corporate conversations will be the provision of tools such as Slack. Facilitating for your employees to be able to talk to each other without any barriers, and in real-time, hrtech tools such as these play an extremely significant role.
The HR department can also perform actions such as 'open door policy', where it is simple and easy for the employees to talk to the management team as well the HR team in case there are any issues that they might be facing or any suggestions or actions that they might want to discuss.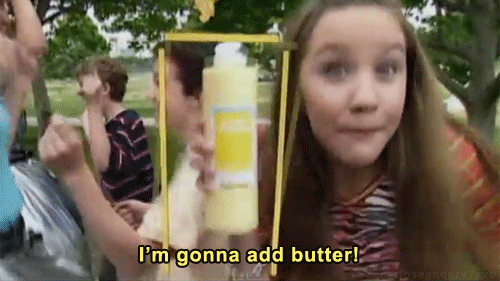 Tender Tools for Flexible Sharing – The crust for any pie has to be strong but tender, for people to actually enjoy its softness and scrumptiousness. And, for enhanced workplace collaboration, it is vital for your employees to be able to share and transfer data easily but securely. Choosing the right tool that will keep the data safe from any breaches and attacks, while enabling the employees to share files and documents without a ton of gateways and blockages holding them back, is something that the HR teams need to look after. Keeping confidential data intact as well as sending it to authenticated and authorized team members will boost your collaboration activities even on days like the Halloween holiday.
Flaking the Project Management – If one thing that can fail a project or a pie crust is its capability of not being flaky. For the pie, it's the separation of the crust, but for a project, it's the separation of individual components and elements from complexity. The way we cut the pie into pieces, workplace collaboration tools that focus on project management are designed in such a way that they can reduce or even eliminate complex workflows and processes with their flakiness. Teams can work together on a single project, yet not indulge in complexities that can delay or degrade the quality of the project delivered.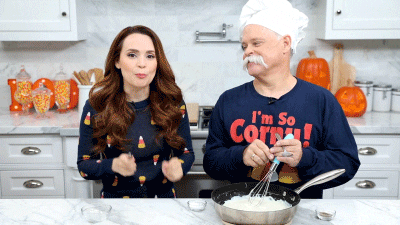 Coming to the filling, the filling can be feisty or saccharine. In what way can the workforce embrace the efforts of the crust for collaboration, depends totally on the likes of the employees.
But again, there are three things that any filling should be – creamy, sugar and spice, and loaded with toppings. So, the workforce of your company should be flexible, distinctively unified, and adaptive.
Creamy – The soul of the pie lies in its filling and if it's not creamy, it's not a pie. As employees, it is your responsibility to be flexible with the strategies and workflows of your teammates in order to collaborate better. There is no way that you will be able to reach consistency in performance if you are not open to the idea of working in a different direction than originally intended. Just like the creamy filling takes the shape of the pie on the basis of the crust, employees should be adaptive enough to take full benefit of the support offered by the HR team.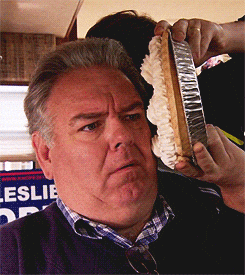 Sugar & Spice – Two very different flavored ingredients, but together form an extremely fragrant savory – Sugar and spice. Every individual in a team is different, has different views, and different opinions. But one thing they all have in common is the goal that they want to achieve. Unanimously working towards a common goal despite having different personalities and keeping all these differences aside, results in an effective collaborative technique. Highlight the qualities of others in your team and use them in place of your weaknesses.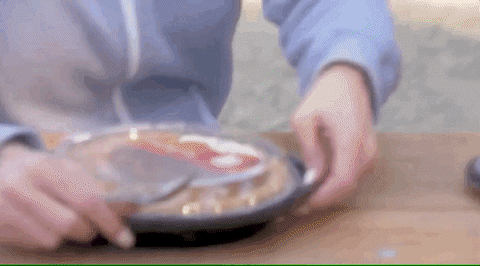 Serve with Whipped Cream!
A tinge of employee engagement solution to the pie of workplace collaboration will be the whipped cream to your Halloween recipe of Pumpkin Pie. Topping it all up with optimized experiences via engagement will not only make your collaboration techniques less spooky and more savory!
For more such Updates Log on to www.hrtechcube.com
---
ABOUT THE AUTHOR
Chandrima Samanta
Content-Editor at HrTech Cube
Chandrima is a Content management executive with a flair for creating high quality content irrespective of genre. She believes in crafting stories irrespective of genre and bringing them to a creative form. Prior to working for MartechCube she was a Business Analyst with Capgemini.