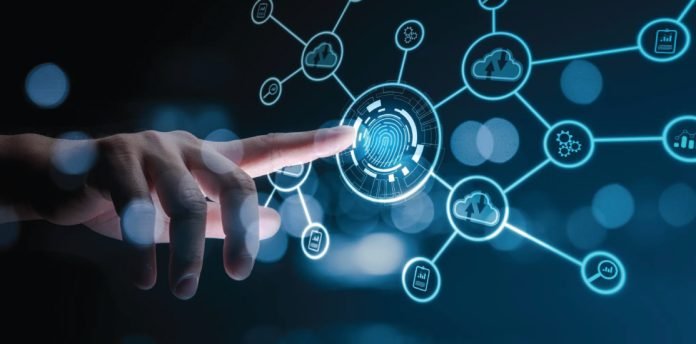 Human capital leaders can become more strategic partners in the C-suite by staying on top of trends. Here are a few emerging patterns CHROs can leverage to gain influence and get a seat at the boardroom table.
A key thought that keeps popping up in the minds of CHROs post-Great Resignation is "OK, what now? Where does the talent market go from here?"
Great question, because HR executives are always looking ahead to the next big labor trend. So I thought it would be helpful to collect a few of my own impressions as well as some of the big-picture conversations CHROs are having with me.
I start with a central tenet of the new talent economy: The talent acquisition and retention challenges of the past two years have demonstrated that HR needs are now business needs. This is huge; as CHROs are raising these pressures with their CEOs, they are becoming trusted partners in the corporate boardroom. I recently heard of a chief executive who proactively sought out the counsel of the company's chief people officer to better understand the lost revenue from chronic understaffing. These instances are few and far between, however.
Get up to speed on all business trends and become a C-suite influencer.
HR trends are business trends.
This is a constant challenge to CHROs. I encourage them to get up to speed on the latest developments in business, not just the HR world. Open the aperture on what you're reading by looking at Harvard Business Review, The New York Times, The Wall Street Journal, the Economist and of course looking at market trends and competitors' strategies. These publications and sources will help you understand where the business trends are. CEOs don't think small – they're thinking down the block and around the corner. They're not reading HR trade magazines exclusively. Research groups like Forrester, Mercer and Gartner provide insights that ignite solutions-based ideas with phenomenal online research that's verified and validated, and you can bring that research to bear in your presentations.
Activated talent will hold the power.
Gen Z has different expectations of work. They are not skittish about sharing their opinions, and they are incredibly informed. This energized and activated talent pool will hold a lot of power, not only because of the hiring headwinds of 10.7 million jobs available and just 4 million people to fill them. But they are selecting employers beyond compensation, medical and dental and other traditional benefits. They're looking at the company's purpose and that they are aware of their impact on the world. Successful work life is intermingled with side gigs, work flexibility, mental health benefits and a lifestyle contract with their employers that keep this highly industrious generation engaged, productive and committed to their company of choice.
Good work standards.
That includes everything from fairness and equity, hybrid working and productivity standards and measurements and automated managerial tasks. We think about the participation and the partnership of artificial intelligence today in tasks not only on the manufacturing floor, but inside of the talent world and across almost every industry. AI is becoming ubiquitous and a powerful tool that we need to empower our people to feel good and work in successfully. Do you truly understand the significance of AI in the world of talent? Are you able to speak to it in the correct way? If you're not, then it's an area you need to get behind.
Diversity, Equity & Inclusion (DE&I).
This is an incredibly important piece. It is an ongoing and top-of-mind opportunity as well as a challenge for organizations that have not considered or made it top of mind in the past. We now see that this is not only a trend, but it's a mainstay and critical to the overall wellness of organizations. So go beyond talking the talk; energize and activate an incredible DE&I program. This needs to be intentional, with constant reminders to the C-suite that this priority is a constant.
AI enables a quick, efficient hiring process. It also can be a powerful tool to uncover hidden hiring biases and drive change, prompting organizations to assess their historical hiring data and improve recruiting and hiring processes.
Focus on your employment brand.
Build a psychological contract with candidates and employees by communicating your company's distinct brand and fulfilling a promise to create a great environment for them to work in. We have to deliver a lifestyle contract, not a loyalty contract. Today's talent is looking for more than just information about your 401(k) contributions; they want to know what your health and wellness benefits are. Does your workplace offer the opportunity for people to bring their whole selves to work?
Engage the talent you already have.
People don't want to go to work; they want to grow at work.
Professional development opportunities ignite curiosity and help employees see where they need to grow to prepare for their next role. Learning and development are critical issues in light of the high number of people quitting their jobs. They feel as if they've already learned everything they can in their current role, and they're yearning to stretch themselves.
This list of priorities is by no means comprehensive, but it's proof positive that the new talent economy is real and it's here. The good news is that there are so many good trends inside the marketplace today that we just need to make sure we're being proactive, peering around the corner, and meeting our business partners where they are.
Let's all join in and get out ahead of the business. Let's utilize these trends to deliver process, policy and programs within your organizations, and claim your rightful seat at the boardroom conference table.
For more such Updates Log on to www.hrtechcube.com
ABOUT THE AUTHOR
Jess Elmquist

Chief Human Resources Officer & Chief Evangelist, Phenom
Jess Elmquist blazed a trail to becoming Phenom's CHRO & Chief Evangelist by always being an early adopter of cutting-edge technology and having a constant drive for innovation. In a previous executive role at Life Time, the healthy way of life company, he sought a people-centric technology platform that could deliver richer experiences across the talent landscape and chose Phenom. He understands HR leaders' biggest challenges and has set a goal to support other CHROs in visioning and accomplishing their human capital strategies.