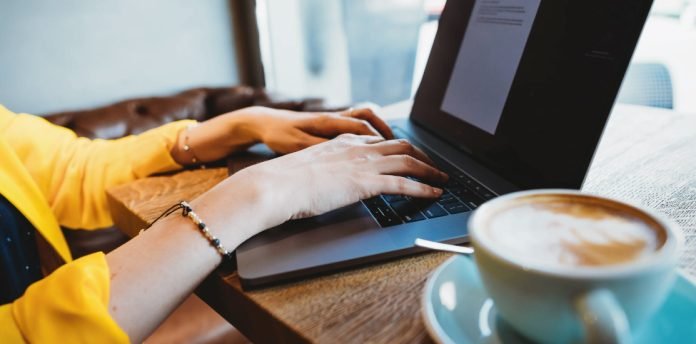 America has always been slow to adopt changes to the work week. It wasn't until the late 1920s that the idea of a shorter work week—from 6 to 5 days—gained widespread support.
The 5-day 40-hour work week has been the norm in the U.S. since the Fair Labor Standards Act passed in 1940. For today's businesses the 4-day week could be the logical next step towards work flexibility, where productivity and creativity are measured rather than the number of "face time" hours put in at a specific workplace location whether office or remote.
Reevaluating the norm
For some industries, a structured 4-day workweek may be more appealing than the current "work anywhere at anytime" approach offered by some employers to provide ultimate work flexibility.
This year, Newsweek listed more than 30 U.S. companies of different sizes and industries offering a 4-day workweek to employees.  These U.S. employers include tech companies, like Basecamp and Bit.io, whose industry typically leads the charge for change, to public sector organizations including Boulder County, CO and City of Morgantown, WV which now offer a 4-day workweek.
Even the state of California is considering the 4-day workweek. California Assembly Bill 2932, proposes to amend the California Labor Code by changing the workweek from 40 hours to 32 hours.
A global push
Because the U.S. has been slow to embrace the 4-day workweek, most of the statistics available are found in surveys outside the United States; however Harvard Business School and London Business School are working to change that as part of the not-for-profit coalition, 4 Day Week Global.
U.S. and global companies piloting a 4-day workweek can register for inclusion in 4 Day Week Global  and participate by providing specific metrics for productivity impact, employee mental wellbeing, social and environmental impacts as part of the #4DWW campaign. This employer information is aggregated and measured at specific touchpoints to identify Key Performance Indicators (KPIs) as the global study progresses. According to the New York Times 70 companies across the UK are 6 months into piloting a 4-day workweek as part of the #4DWW campaign. Results thus far show 86 percent of those companies "extremely likely" or "likely" to retain the 4-day program after the pilot phase ends.
Reasons for change
The present 5-day work week was in part a reaction to the Great Depression, as shorter hours were considered a remedy to underemployment.
Today, a shortage of talent is prompting some employers to change  their working conditions, including the length of the work week.
Studies at Stanford University have shown a strong correlation between hours worked and productivity and performance – overwork leads to decreased total output.
According to a 2019 report by Henley Business School, 63% of businesses indicated it's easier to attract and retain talent with a four-day week, and 78% of employees with four day weeks indicated they are happier and less stressed.
The leading feedback from employees who work a 4-day week show they experienced reduced stress similar to what follows a consistent long weekend, improved mental health, more time with family and friends, and more time to accomplish tasks.
Case in point: Wanderlust, an online travel company based in Rhode Island, moved to a 4-day Tuesday through Friday workweek in 2020. They retained standard pay and an 8-hour day but reduced the workweek to 4 days. It was able to reconfigure the time spent at work by removing redundant and wasted time.
Putting it together: Lessons learned from employers who are succeeding at the 4-day workweek
It's important to think about work differently to create a pathway for working smarter, not faster. Here are some best practices to consider:
Establish a productivity baseline: Analyze your job roles and tasks, then determine the hours necessary to achieve the required level of productivity in each department. Gather a team of stakeholders and business partners to provide input on operations and rules throughout the design and implementation; this supports the mission and helps develop corporate culture through broad buy-in.
Structure it: Decide if the 4-day workweek constitutes four 10-hour days, or four 8-hour days. Consider how that fifth day of the week is treated. For example, could that day be worked if an employee wanted to work? You'll need to define how that day will be treated if it is worked, including overtime, FLSA, wage laws, vacation accruals, and other implications.
Set your flexibility barometer: In some cases, employees may be able to choose their standard work week, picking Monday or Friday as the reduced day. In others, the week must be set by the employer (Monday – Thursday, for example) for operational reasons.
Work smarter: Apply a mix of technology (e.g. AI, robotics), establish teams in multiple time zones if necessary, implement agile workflow methodology, and define operating procedures and clearly defined job expectations.  Manager and employee training and team-building sessions are a must, supported by robust online knowledge management tools. Significant redesign and investments are likely necessary for sustained success.
Start small: Consider starting with a seasonal pilot project (e.g., "Summer Fridays"), to allow time to work out scheduling and other kinks. When the KPIs are validated, you can move to a permanent weekly schedule with a better chance of success and less confusion. With small steps, the culture will evolve naturally.
Get insights: Measure how productivity goals are being accomplished – are some employees working four 10-hour days plus another 8-hour day on Friday just to get the work done? Look for inefficient and murky processes and colleague underperformance – then adjust to level the load. Embrace tradeoffs, brainstorm, and get creative.
Change for the better
Employers report that the shorter week leads to a workforce that exhibits refreshed mental clarity and energy at work, increased productivity, honed prioritization skills, team building, greater work innovation, and reduced turnover. And, shorter hours are seen as a strong recruitment tool in a competitive market.
Like any innovation, a 4-day work week takes strategic planning, budgeting, corporate buy-in, and detailed measurement of performance and productivity. Are you up for the challenge?
For more such Updates Log on to www.hrtechcube.com
ABOUT THE AUTHOR
Mary Armstrong-Flippo

Principal at Buck
Mary Armstrong-Flippo is a Principal at Buck, an integrated HR, pensions, and employee benefits consulting, benefits administration and technology services firm.