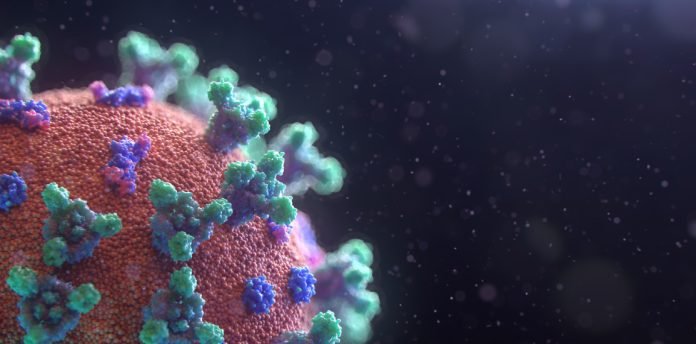 Silence can be a dangerous strategy for companies right now, but striking the right tone in communications isn't easy. Here are three rules for staying connected through the crisis.
In the midst of the COVID-19 outbreak, no business wants to strike the wrong note with customers, employees or the public. Marketing may seem like an irrelevant discipline at the moment, but that's only if it's conducted on a purely transactional basis. This is no time to launch a sales pitch, but the best marketing practices are rooted in cultivating relationships. And a crisis is no time to check out from those relationships. 
The best companies will ensure that all stakeholders feel valued and heard, and that includes current and potential customers; Incorporate weekly phone calls with VIP customers, emails providing thought leadership to a broader audience, and targeted outreach to prospective clients. Employees should be encouraged to reach out to their client contacts as well, ideally with an informed perspective to share. 
Rule #1: Lead with compassion
However, the number one rule for all these interactions is they need to be rooted in an authentic concern, and an eagerness to help in any way possible. It's about how they're doing and if there's anything you can do to help. Call VIP clients on a weekly basis, or even host some virtual happy hours on Zoom.
These conversations always begin with asking about them, their family, and their communities. You can't expect anything in return. Right now, it's about connecting and staying laser-focused on ways to help their business, or their community. It can be as simple as sending a helpful book through Amazon. Or, clients may be looking for ways to contribute, so be quick to offer info for worthwhile groups that are on the frontlines of tackling this crisis. Folks are eager to help any way they can, and there's value in directing them to high quality charities and causes.
Some might feel as though people are too overwhelmed for such quick chats, but there's a real need for conversation these days, even among CEOs. It's easy to forget that being CEO is a lonely job, and these chats are a way to commiserate, brainstorm, or just connect with someone at a human level. The happy hours that you host on Zoom can allow your clients to exchange ideas with people they normally wouldn't interact with, and that can lead to all kinds of creative solutions. 
But what about those prospects that were in the funnel when this situation hit? Once again, there's a temptation to avoid contact for fear it'll be misconstrued. However, radio silence can also be mistaken as disregard. They'll remember that this vendor didn't reach back out until it was time to sell again. If there's an authentic interest in how they are, and what they need, that's going to foster a much closer relationship, and that's the kind of connection that will serve the business best in the long run.
Rule #2: Deliver value in every interaction
There's still a place for email outreach, although be warned, there are already parodies of some companies' more ham-fisted attempts to connect with an email blast. Emails can easily feel like a company is checking a box. Avoid such missteps by including a piece of thought leadership in the note. Always read articles and studies and look for great ideas to share. This is no time for empty gestures, and spreading expert insight is a terrific way to make that contact matter. Sometimes it can be industry specific, but often it'll just be a useful way to cope with a crisis.
Another way to deliver value is by leveraging one's current network, by making introductions or hosting group video chats that mix people of different skill sets and perspectives that still have something in common. I did something similar while the CMO of a major law firm.  
I'd suggest that they reach out to fellow lawyers from other practice areas, to build a group with unique perspectives, but with something in common, such as being in their thirties and having kids. At the time, this was based around fostering new business, but these small squad bonds can also foster goodwill and fresh solutions among major clients. 
Such times may also be the chance to offer products or services at a deeply discounted rate or for free. I served at a SaaS business that had a product to help a remote workforce and they offered that for free for the next few months, to both current clients and prospects. That prospect may have been putting off a trial period, but this is a chance for them to experience all the benefits for a period of time. And if that service helped them weather a disruption of this magnitude, there's no better ad than that. 
Rule #3: Empower employees to reach out
As a CMO, it might seem more natural for you to do this kind of networking and outreach, but companies should empower all their employees to reach out to their customer contacts. This kind of authentic and informed concern should spread throughout the organization. Remind employees to do a little research about that person's community, industry and company before picking up the phone. Read a Company's press releases on their site to see how they're communicating with the public about the current situation, or see if there's any interesting industry studies they might find useful. Again, thought leadership is a vital currency right now.
Still any and all communication needs to be authentic. Faking it won't work. There has to be a real devotion to putting their needs first. But this isn't hard, since we're social animals. We thrive on connection and are hardwired for collaboration, no matter how often social media might make it seem otherwise. 
Bottom Line
Focusing on the needs of others is a discipline, but it's incredibly rewarding. I know that focus has only helped me cope with the current uncertainty, and it's also made me appreciate the folks in my life more than ever before. With COVID-19 keeping us apart, simple human connection might be the most valuable thing any of us can provide, regardless of industry or title.
For more such Updates Log on to www.hrtechcube.com Follow us on Google News Hrtech News