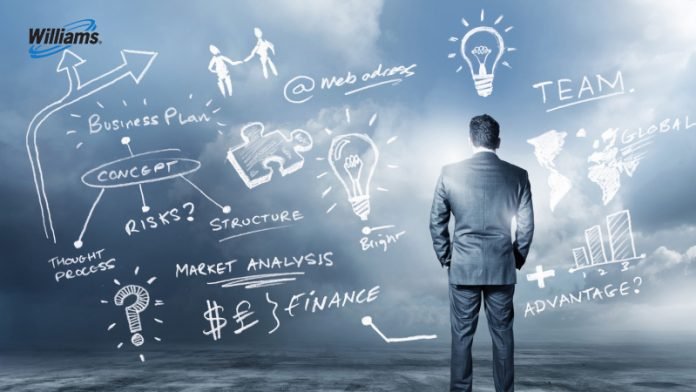 The Williams Companies, Inc. "Williams" today announced that Debbie Cowan has been appointed senior vice president and chief human resources officer, effective Oct. 29, 2018. Ms. Cowan, who will lead all aspects of the Company's human resources function, will serve on the Williams executive leadership team and report to Alan Armstrong, president and chief executive officer of Williams hrtech news.
Ms. Cowan is a proven human resources leader with energy industry experience. She is joining Williams from Koch Chemical Technology Group, LLC, a division of Koch Industries, Inc., where she served as global vice president of Human Resources, supporting seven various engineering and manufacturing companies with approximately 5,000 employees in 26 countries. In addition, she previously served as global director of Human Resources for John Zink Company, also a division of Koch Industries.
"We are pleased that such an outstanding leader will be joining our management team," said Mr. Armstrong. "Debbie is an accomplished human resources professional who brings exceptional expertise and experience to this vital role as chief human resources officer hrtech."
Ms. Cowan stated, "I'm excited and honored to be joining Williams. I look forward to working with Alan and the senior management team, leading Williams' highly-regarded HR team and supporting our talented employees as we all work together to solidify Williams' position as North America's premier natural gas infrastructure company data analyst career path."
About Debbie Cowan
Since 2013, Ms. Cowan has served as global vice president for Koch Chemical Technology Group, LLC, a division of Koch Industries, Inc. where she guided strategic planning, organization development, acquisitions and divestitures, employment law, talent development, performance management, employee relations, compensation, training and benefits efforts. Ms. Cowan held human resources leadership roles at John Zink Company from 2005 to 2013, serving the last five years there as global director, Human Resources. She served as manager, Human Resources for Aircraft Fueling Systems prior to her John Zink Company tenure after beginning her career in 2000 as staffing manager at Robert Half International. Ms. Cowan earned Bachelor's degrees in both Business Administration and Psychology from the University of Arkansas and holds a Master of Arts in Organizational Dynamics in Human Resources Management degree from the University of Oklahoma. She is a Certified Professional in Human Resources and is a member of the Society of Human Resources Management (SHRM) and the Tulsa Area Human Resources Association (TAHRA).
About Williams
Williams (NYSE: WMB) is a premier provider of large-scale infrastructure connecting U.S. natural gas and natural gas products to growing demand for cleaner fuel and feedstocks. Headquartered in Tulsa, Okla., Williams is an industry-leading, investment grade C-Corp with operations across the natural gas value chain including gathering, processing, interstate transportation and storage of natural gas and natural gas liquids. With major positions in top U.S. supply basins, Williams owns and operates more than 33,000 miles of pipelines system wide – including Transco, the nation's largest volume and fastest growing pipeline – providing natural gas for clean-power generation, heating and industrial use. Williams' operations handle approximately 30 percent of U.S. natural gas. www.williams.com
Portions of this document may constitute "forward-looking statements" as defined by federal law. Although the company believes any such statements are based on reasonable assumptions, there is no assurance that actual outcomes will not be materially different. Any such statements are made in reliance on the "safe harbor" protections provided under the Private Securities Reform Act of 1995. Additional information about issues that could lead to material changes in performance is contained in the company's annual and quarterly reports filed with the Securities and Exchange Commission.