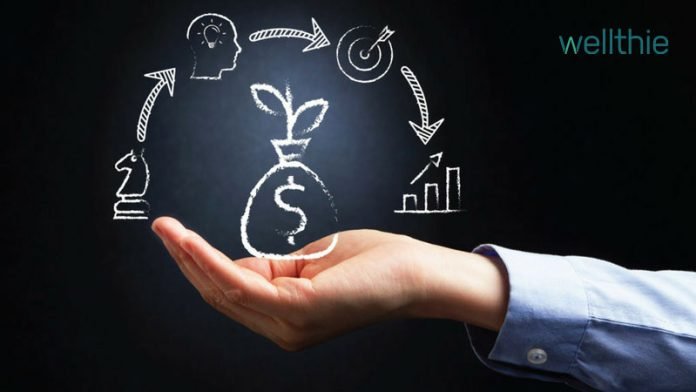 Wellthie, a leading provider of next-generation technology solutions to help brokers and insurance carriers thrive in the digital age, has announced a partnership with OneDigital Health and Benefits, the nation's largest company focused exclusively on employee benefits and HR. Through this partnership, OneDigital's team of consultants nationwide are able to utilize Wellthie's national small group benefits marketplace to provide better access to employee benefits for small business clients.
"We are excited that a leading firm with the experience and reputation of OneDigital has chosen to use the Wellthie small group platform on a national scale," said Sally Poblete, founder and CEO of Wellthie. "We are confident that Wellthie can help the forward-thinking, technology-focused OneDigital team members deliver a better experience to their small business clients."
"OneDigital is looking forward to having our team around the country start using the Wellthie platform," said Julie Cape, EVP of Client Services and SMB Markets at OneDigital. "Having a single, robust platform for small business clients will help our entire organization be more efficient and provide enhanced service to this underserved segment."
With the Wellthie platform, OneDigital team members can optimize small group sales and drive long-term relationships, while supporting their small business clients by increasing employees' access to benefits. Wellthie technology enables forward-thinking brokers and agents to increase agency revenues and decrease service hours, all while modernizing the customer experience for small business clients.
OneDigital's comprehensive advisory services and market-leading solutions are offered in over 74 offices throughout the country. Responding to the convergence of broker consolidation, digitalization and an increase of millennials in the workplace, the 17-year-old company is staking a claim to "Power Your People with Exceptional Benefits and HR." This position articulates the space in which OneDigital operates and highlights its ability to deliver fresh thinking ahead of the market, giving clients peace of mind that their approach to employee benefits is best-in-class.
About Wellthie
Wellthie is helping to modernize the insurance shopping experience, offering the first and only national small group benefits marketplace designed to help brokers optimize small group sales, carriers maximize product distribution, and small businesses find health insurance online. Wellthie's enterprise-ready SaaS platform is available to carriers, brokers, and small businesses nationwide. Visit www.wellthie.com to learn more.
About OneDigital
OneDigital Health and Benefits, based in Atlanta, Georgia, the nation's largest company focused exclusively on employee benefits and HR, combines people and technology to power your business with exceptional benefits and HR. Serving companies of all sizes, OneDigital offers employers a sophisticated combination of strategic benefit advisory services, analytics, compliance support, human resources capital management tools and comprehensive insurance offerings. Visit www.onedigital.com to learn more.