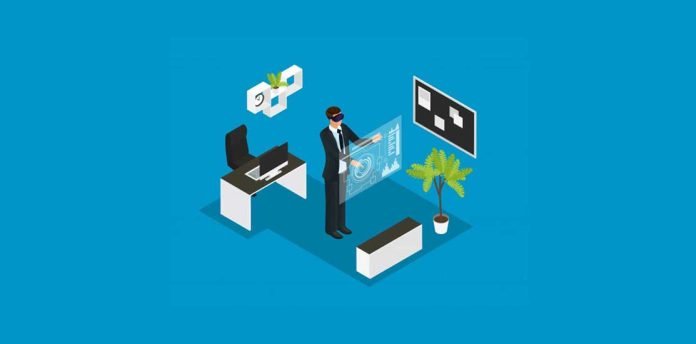 HRTech arena is now leveraging intriguing technologies such as virtual reality to transform different aspects of the HR functionalities and processes.
During the lockdown when we had a lot of spare time to pass, many of us took up some hobbies or got to do the things that had been put off for later. One such thing was redecorating the house. But how could we possibly think of planning for redecorating the house in the midst of a lockdown? Well, thanks to the IKEA Place application, we were able to sit down inside of our home and look at how different possible combinations of furniture and home accessory collections would suit the interiors. A smart home solution that allows to place 3-D models of collection in your home using the camera of your phone has to be an out of the box experience. Using this application, users can find the right product without having to go to the store and imaging how the particular furniture would look in your room.
As intriguing as the experience was, what excited me more is the technology behind it. This app was based on the technology of virtual reality which basically means a digital experience of a place or a product in a virtual dimension. There are a number of interactive simulations and automated figures that can simulate a very real-like space and environment. Not just for games, but VR is highly impactful for a lot of reasons. So much so that companies now have started using it for delivering a reformed experience to their customers and employees.
Yes, employees too.
VR is raging hot not just in the customer-centric functions, but today, it is also prancing up even in the employee-centric processes. Several arenas in the hrtech industry are now on their way to leveraging VR in distinct and unique methods and ways.
Let us look at some of the areas where VR is leaving its footprints in the hrtech sector.
1)      Talent Acquisition
Acquiring the right quality talent from a pool of varied talents can sometimes be a task. One of the most effective ways to do that is to attract the best-fit talent to your organization instead of having to sort out from a bunch of them. Think of it as a magnet attracting metal objects out of hay. Recruitment marketing is what is used for pulling the right candidate to your firm rather than pushing your postings to a number of candidates that might not be suitable for the said company.
VR can prove to be a great tool that can help organizations in making candidates aware about the culture and processes of the organization by giving them a tour of the inside activities of your firm.
Companies can use VR to take potential employees for a spin to their firm and show them around the daily happenings. This will help both the parties in finding the right match in terms of the environment and the type of organizational values that candidates might be entering into. For example, Sam likes to work in a formal corporate ecosystem, and the company hiring might be more of a liberal. Using VR they can both understand that Sam might not be comfortable working with a firm that doesn't align with his values.
2)      Onboarding and Training
Onboarding and training have to be done correctly in order to ensure the future productivity of the workforce. According to Business News Daily, 69% of the employees who have a positive onboarding experience are more likely to remain with the employer for three years. While orientation is important, it is not onboarding and training. For a new employee to be truly sewed within the processes of the company, training while onboarding is highly significant.
Using VR, organizations can deliver an extremely life-like experience to their employees of all the ways and procedures that need to be used when carrying out a particular task. Acquainting the employee with the functionalities of the firm during onboarding via a VR can be less overwhelming and more fun. This way employees will understand better and have an artificial hands-on experience for the given activity.
3)      Employee Engagement
One of the most difficult things to do ever, is to gauge and maintain the interest levels of a person in a given job for more than half of their day. Employee Engagement can have HR teams on their toes if not done correctly. It is extremely essential for a company to come with new and varied ways of keeping their employees engaged in their jobs and the firm.
Virtual Reality can be leveraged by organizations that want to add a flavor of reality to their outmoded employee engagement strategies. Creating virtual scenarios and having employees perform for the case, can, not only engage them, but also future ready them for different situations. This immersive technology can also set up artificial events where employees can relax and interact with their fellow mates.
4)      Employee Wellness
Mental wellbeing of the workforce has to be on the top of the priority list of all the organizations regardless of their objectives and culture. The pandemic has worsened the mental health of a lot of employees and employers are now realizing that it's time to implement solutions that can help with treating anxiety and stress in employees.
With VR, organizations can create artificial environments that can simulate certain elements and help in figuring out the best coping mechanisms and strategies to manage anxiety, depression, or stress. Within a safe ecosystem, employees can work towards bettering their mental health and emotional wellbeing with the help of VR.
Technology is a low hanging fruit that not only has the sweetness of advancement, but also has the juiciness of betterment for the industry. Companies should invest in solutions that bear their benefits now as well as in the long run, and VR is one such solution. VR can be highly effective when explored and utilized to the core of its abilities. With VR, organizations can equip themselves with a solution that will be harnessed in a series of directions and a number of arenas.
For more such Updates Log on to www.hrtechcube.com
---
ABOUT THE AUTHOR
Chandrima Samanta
Content-Editor at HrTech Cube
Chandrima is a Content management executive with a flair for creating high quality content irrespective of genre. She believes in crafting stories irrespective of genre and bringing them to a creative form. Prior to working for MartechCube she was a Business Analyst with Capgemini.