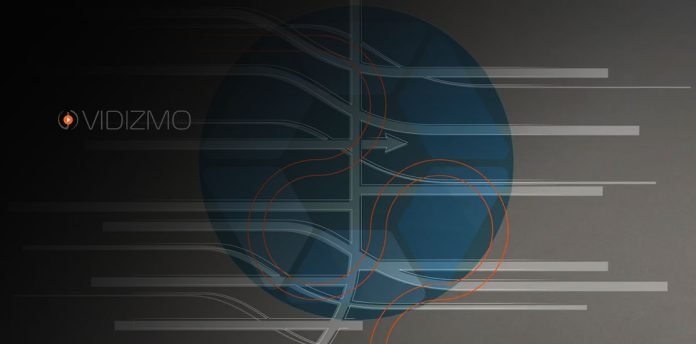 VIDIZMO, a Gartner-recognized enterprise video platform; today announced a new release of its integration with Zoom, a leader in modern enterprise video communications, available on the Zoom App Marketplace. The integration brings together the Zoom platform and VIDIZMO's video content management system allowing users to turn recorded Zoom meetings and other communication use-cases into rich, manageable, searchable, and shareable on-demand videos. Those and their other digital assets are stored in one centralized and secure place hrtech news.
The Challenge: Managing, Storing, and Sharing Recorded Meetings
In recent years, online meetings have transformed the world into a single room office. Years back, one would need sophisticated hardware and proprietary software to have a video conference. Then came Zoom, a video-first unified communications platform that has empowered organizations to have a meeting with anyone in any part of the world.  According to a report by Grand View Research, Inc., the global video conferencing market will grow to an estimated $6.7 billion by 2025 hrtech.
However, as the market size of video conferencing grows, so does the need to manage, store, and share those recorded meetings. Each organization and individual participates in thousands of video meetings a year. In 2019 alone, Zoom exceeded 5 billion meeting minutes every month. Apart from the challenges of storing and securely sharing the recorded meetings with internal and external audiences, cataloging and making these videos easily searchable for the selected audience is also a challenge for users of video conferencing.
The Solution: VIDIZMO's enterprise video platform
When organizations start capturing video meetings, they need a centralized repository for discovering, accessing, and sharing those recordings. To address the challenge, VIDIZMO has developed the most comprehensive add-on to Zoom Meetings for managing recorded meetings at scale.
Through VIDIZMO, Zoom recordings are automatically uploaded to VIDIZMO's enterprise video platform. Once uploaded, metadata from recordings are generated for a comprehensive library and inside-video search, enabling viewers to find any word spoken. This Artificial Intelligence (AI) feature allows one to find and select specific parts in the video where a particular person spoke by clicking on the face (displayed at the side of the video) of the speaker they want to hear.
With VIDIZMO, Zoom account administrators can use single sign-on (SSO) access to simplify credential management and reduce internal support costs. Also, using a Zoom admin account, specific Zoom accounts can be allowed within VIDIZMO to download recorded meetings. Zoom users can securely embed videos and playlists into learning management systems (LMS), content management systems (CMS), customer relationship management systems (CRM), and other web portals. They can also audit employee viewing activity through VIDIZMO audit logs and analytics to ensure compliance with internal policies and industry regulations.
Furthermore, In order to accommodate privacy laws such as GDPR, VIDIZMO allows Zoom recordings to be stored behind a firewall and some in the cloud in another geographic location, enabling a flexible storage solution. Businesses can store their recordings in any location in the cloud or on-premises, host some Zoom recording on any number of on-premises locations while others in the cloud, and intelligently branch users to the appropriate location organizational network analysis.
Recorded meetings sometimes require minor editing before making them shareable as Video on Demand (VOD). VIDIZMO portal provides a basic edit to trim the recorded meeting and share the edited version easily with selected or anonymous viewers. Also, organizations can move all or some recordings off Zoom. VIDIZMO offers recording deletion from the Zoom cloud, enabling content security and improving resource usage.
Aleks Swerdlow, Product Marketing Manager for the Zoom App Marketplace, said, "We're always looking for ways to give our customers the ability to do more with Zoom. We are excited to have the VIDIZMO Video Content Management & Portal integration go live on our Zoom App Marketplace to help Zoom customers store, share, and search Zoom Meeting recordings securely."
"Enterprise video content management and video conferencing are business models that are creating compelling value propositions for their customers. By integrating with Zoom, VIDIZMO allows one to bring life to recordings, both by making the content more discoverable and enjoying seamless transitions between these two systems, ensuring the insights and ideas shared in online meetings are immediately accessible from anywhere and on any device providing a complete solution supporting all video communication needs," said Nadeem Khan, Chief Executive Officer (CEO) of VIDIZMO.