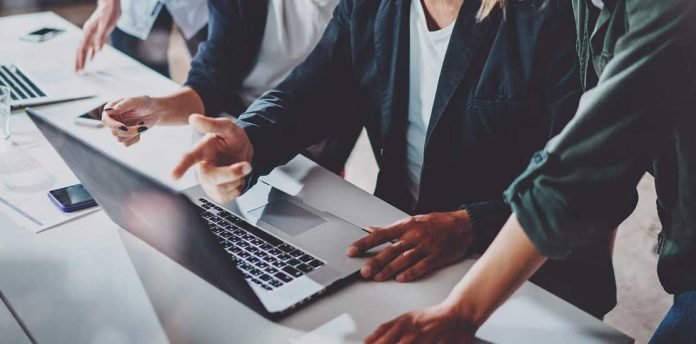 Workstream, the end-to-end software solutions for hiring and training employees has announced that the startup has raised $10 million in Series A funding round. This brings the total financing of the company to $12.5 million. Workstream focuses on local small and medium businesses to fill their open positions of hourly or deskless workers. With the rise of the spread of the pandemic, millions of deskless workers lost their jobs, as featured on the hrtech news. But there are still companies that are looking for hourly workers.
A lot of processes that usually take place over the span of a few weeks are automated by Workstream. Workstream states that the technology of the company has the ability to help organizations save around 70% of their time spent on hiring. It also provides additional transparency by making conversations between employers and seekers more accessible.
The product of Workstream has two parts. First is the ability of the job-seekers to turn to this platform for their entire looking for the job process. It is a free, one-stop show for reliable jobs and reminders to stay on top interviewing.
The second part is for the employer side. Organizations that have a higher employee churn often struggle to find reliable talent that would not ghost on them. on this part of the product, the employers can post as many as 24 job boards locally with just one click, since they are integrated with Workstream. Employers can have more direct communication with potential employees via real-time messaging, video conferencing, and text messages reminders about different topics such as paperwork or interview timings.
A very critical feature of this platform is the fact that it focuses on communication with the workers not through emails, but via text messages. The most disconnected members of the global workforce arena are the deskless workers and front-line employees due to the lack of access to email addresses issued by the companies and time on their hands. The features of mobile-based text messages of the platforms can get employees to get hired as quickly as within a day.
To know more about such hrtech news and updates, follow the hrtech cube. Hrtech cube rolls out regular content related to the latest trends in the hrtech industry.
---

ABOUT THE AUTHOR
Aashish Yadav
Content Writer, Martech Cube
Aashish is currently a Content writer at Martech Cube. He is an enthusiastic and avid writer. His key region of interests include covering different aspects of technology and mixing them up with layman ideologies to pan out an interesting take. His main area of interests range from medical journals to marketing arena.